CPI embodies Christian hospitality for Muslim students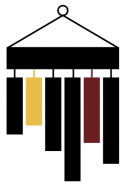 During the early days of Islam, Prophet Muhammad and some of his companions fled to a Christian country, Ethiopia (Abyssinia), seeking refuge from their enemies. But Muhammad's enemies followed him, claiming that he had denounced their idols and disparaged Jesus Christ. The Christian king sheltered Muhammad and rejected his enemies after confirming the Quranic witness of Jesus' mission. But the Christian-Muslim foundation started with the Quranic witnessing of Jesus Christ. Today, Christians are still helping Muslim communities throughout the world, as evidenced by the overwhelming hospitality shown to Muslim students enrolled in the Calvin Prison Initiative.
What an astonishing experience for Muslims whom CPI have allowed to take shelter in their program. We feel the need to confess our appreciation for the ecumenical principles echoed in the Christian Faith. The intellectual and spiritual journey CPI has provided has already shattered misconceptions some have had concerning whether the Muslim students would be able to fit in. Some CPI students have asked, have we experienced conflict attending a Christian school? The answer is, emphatically no. In fact, it has helped us develop a better understanding of the role that religion and cultural diversity plays in promoting a safe and healthy community. Furthermore, as Muslims, our experience has been intellectually fulfilling, spiritually uplifting, and morally edifying. We give thanks to the CPI program for extending an invitation to other faith communities.
Leave a Comment