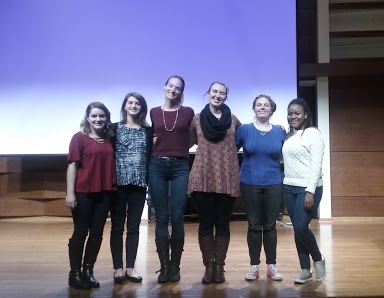 Emily Joy Stroble, Campus Co-Editor
November 17, 2017 • No Comments
Members of Calvin's chapter of Society of Women Engineers (SWE) traveled to Austin, Texas, to attend the national conference ...
Faculty pay scale receives mixed reviews from professors
Conference works to listen and heal
Vision 2029: Panel advocates research for unity and justice
View All »
David Fitch, Sci-Tech Editor
November 17, 2017 • No Comments
Educators at Calvin College, Albion College and Alma College are looking forward to an experiment this spring. Through the Michig...
Sci. Sit-Down: Q&A with Matthew Heun
Certain types of Facebook usage adversely affect health, study finds
Students prefer MacBooks but often opt for budget laptop models
View All »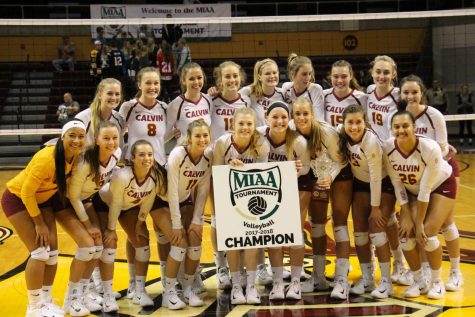 Mark Peless, Multimedia Editor
November 10, 2017 • No Comments
The women's volleyball team won the MIAA Tournament last weekend. Their opponent for the NCAA Tournament was recently reveale...
Men's soccer advances to NCAA tournament
Women's volleyball finishes undefeated in conf.
Knights of Calvin: Ryan Bradley
View All »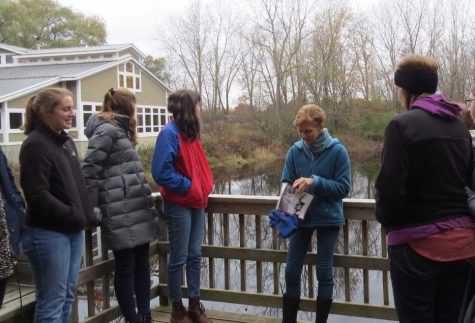 Chloe Selles, Staff Writer
November 17, 2017 • No Comments
Just as the light began to fade on November 14, a group of local community members, students and alumni gathered in the Ecosyste...
Jubilee Fellows program clarifies students' call to ministry
Nepal criminalizes non-Hindu evangelism
Students discuss North Korean persecution with film screening
View All »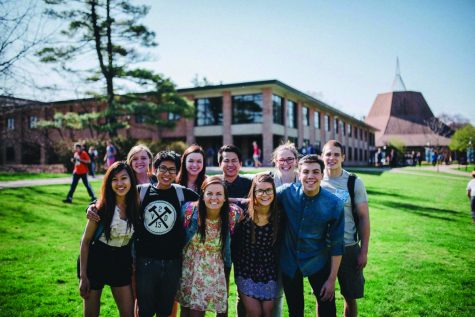 Josh Parks and Michelle Hofman
November 17, 2017 • No Comments
Calvin is currently considering the question of whether to remain a comprehensive liberal arts college or become a "liberal ...
The Calvin rock wall: A gripping history
Alumna composes original music for 'The Arabian Nights'
Calvin's identity continually changing
View All »
Katherine Ryan, Guest Writer
November 17, 2017 • No Comments
The "Light In The Darkness" concert was held this past Friday, Nov. 10, at the historic Cathedral of Saint Andrew in downtown...
Taylor Swift hits a high note with 'Reputation'
The Duffer Brothers return with season two of 'Stranger Things'
View All »