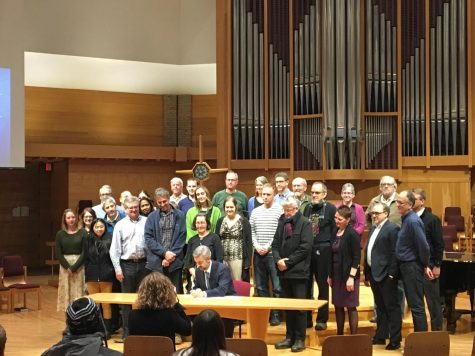 Rae Gernant, Head Copy Editor
December 8, 2017 • No Comments
President Le Roy publicly signed the Second Nature Climate Commitment yesterday, Dec. 7, 2017, making Calvin College one of 575...
Calvin band Manhattan branches out to local venues
New committee started on diversity
Art department to have new theme for 2018-2019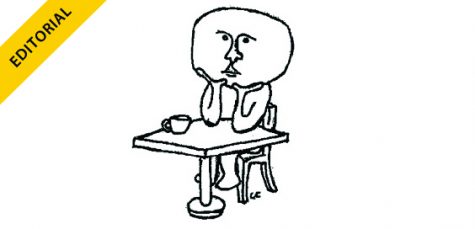 Josh Parks, Editor-in-Chief
December 8, 2017 • No Comments
Last weekend I played in my last ever Calvin Oratorio Society performance of Handel's "Messiah." These performances have been hi...
Letter to the editor: On "Nepal criminalizes non-Hindu evangelism"
Letter to the editor: Improving the paper
Opinion: Tuition increases past inflation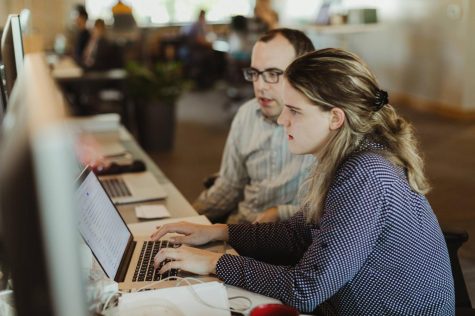 Temitope Ogunnoiki, Guest Writer
December 8, 2017 • No Comments
Lydia Cupery graduated this year and stepped out of Calvin into the broader world. She accepted a position at Atomic Object, a ...
Loneliness and sleep quality are linked, study finds
Recent study examines impact of student-parent relationship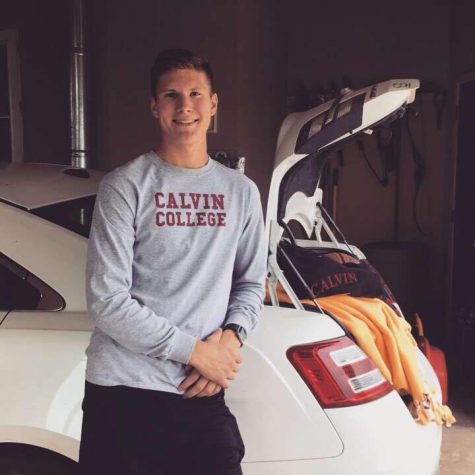 Isabella Ebbert, Staff Writer
December 8, 2017 • No Comments
Chimes: Introduce Yourself:   Louwsma Hi, my name is Brandyn Louwsma. I'm a sophomore nursing major. Chimes: What do you love abou...
Swimming & diving having continued success
Women's swimming and diving performing well
Knights of Calvin: Brett Avery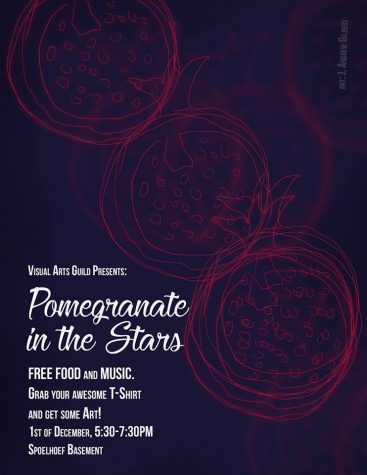 Courtney Zonnefeld, Religion Editor
December 8, 2017 • No Comments
The Visual Arts Guild (VAG) welcomed the Calvin community on Dec. 1 for "Subarts: Pomegranates in the Sky," a night of food,...
New video series aims to fill hymnal void
Campus celebrates Christmas with tree lighting
Young Ahn Kang speaks on the philosophy of everyday life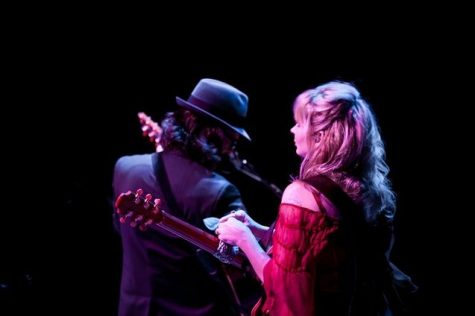 Brandon Schreur, A&E Editor
December 8, 2017 • No Comments
Indie folk band Over the Rhine returned to Calvin College on Saturday, Dec. 2, to perform an acoustic Christmas concert in the chapel...
You'll Go Loco for Pixar's 'Coco'
'Thor: Ragnarok' delivers a breath of fresh air to Marvel movies
'Mother!' offers a strange, twisted experience from Darren Aronofsky