Community development organization launches home renovations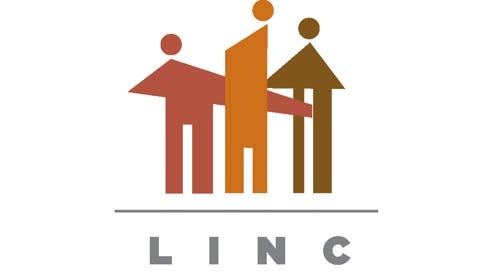 LINC, a Grand Rapids-area nonprofit focused on community development, recently embarked on a $10.5 million dollar renovation of 20 homes and a four-story building in the Madison Square neighborhood of Grand Rapids. The renovations will create 44 units of affordable housing and 64 units of commercial space.
But the project is only a small piece of LINC's effort to revitalize the neighborhoods in southeast Grand Rapids. According to Jeremy DeRoo, the executive director of LINC, genuine revitalization comes out of the combination of many different projects over time.
"You have to look at the Madison Square neighborhood and see the changes that have happened in the last decade. Most of the time when people talk about community development it's, 'Look at this one project and how it makes a difference,' but that's not how it works. It's much more complex — it's a series of projects over a long period of time."
When LINC was founded in 2000, the organization primarily aimed to provide affordable housing. Since then, LINC has made improvements to more than 700 homes in Grand Rapids and helped launch 12 businesses. LINC has also evolved into an organization involved in many different aspects of community revitalization, not just housing alone. The organization has been particularly involved with education in the community since 2010 and has been promoting education in response to the high dropout rate.
"When the dropout rate is that high, it's not a problem with the kids. It's a community problem," DeRoo explained. "A lot of our programming is geared towards better equipping parents to navigate the educational system. One of the realities in the neighborhoods we service is that 60 percent of children are born to parents without a high school degree — that means that there is some discomfort for parents with education. So we're trying to build trust and break down barriers."
LINC partners with southeast Grand Rapids residents and area schools to hold training sessions for parents, where they discuss methods of disciplining children and effective ways for parents to communicate with teachers. LINC also works to keep parents up to speed on the curriculum their children learn. Thus far, over 10,000 people have gotten involved with the effort to promote education. And according to DeRoo, it seems to be working.
"We're seeing better school performance from kids now that there's more parental involvement," he said.
In addition to its educational, business and housing projects, LINC holds a community dinner each Tuesday at 5 p.m. After the dinner, the attendees go to the city commission meeting. DeRoo encourages Calvin students to consider attending:
"It's important to remind elected officials that the work they're doing is important. And sometimes there's an opportunity to speak about what's happening from your perspective. The elected officials can't serve the community if it doesn't express what's important to them."
For more information about LINC and its work in the Grand Rapids community, visit http://www.lcgr.net/.