Marilyn Myers and Harry Myers have attended Calvin's Academy for Lifelong Learning for over five years. Last December, they decided to take a class on Handel's Messiah, thinking it would be about the history of the piece. Instead, they walked in on the first day and "end[ed] up feeling surprised, maybe even feeling a little bushwacked," Harry Myers said. 
It was a music course, and the two "have no music ability or background," according to Marilyn Myers. The instructor started playing, and the lady sitting next to Harry Myers started taking notes on the music score she had in front of her. "I'm thinking to myself 'hmm I made a wrong turn,'" he said. 
They finished the class, but kept their heads down. Harry Myers told Chimes: "I was afraid he was going to call on me…Don't make eye contact!" The pair laughed as they recounted the story, and while the music class wasn't for them, it was valuable, according to Marilyn Myers. "You realize how much there is to learn in the world and how you couldn't have absorbed a third of it in two lifetimes!" she said.
Calvin's Academy for Lifelong Learning (CALL) has been providing senior citizens with the opportunity to continue learning, while also building "goodwill" for Calvin in the community for nearly 30 years, according to Kenneth Bratt, CALL curriculum director and professor emeritus of classics at Calvin.
History
The program was founded by retired Calvin faculty in 1996, when they decided it would be fun to continue to teach and learn into their senior years, according to Bratt.
"The purpose of CALL is two-fold: first to enrich the lifelong spiritual, intellectual, cultural and social lives of its members –– and second, to create an abiding partnership between Calvin University and senior citizens who wish to share knowledge, talents and experience," according to the organization's mission statement.  
Today, the program has over 1,000 members. This fall, members can choose from 35 different courses offered over two six-week sessions. About 1,700 registrations have already been submitted this year; the number is larger than the number of members because participants often register for more than one course, Bratt told Chimes. 
Classes are taught by current or retired Calvin faculty, although community members and faculty from other institutions are sometimes invited to teach as well. The organization is governed by a curriculum committee, whose "goal is just to provide a variety of course options each semester for people who are interested in just getting together and continuing to learn," Bratt said. 
Course options
The traditional CALL course is usually four weeks long; participants meet once a week for about an hour to an hour and a half. There are no tests, no grading and often no homework, although some professors may assign reading. 
Courses vary from practical, like learning how to use an iPhone, to more abstract, like a mathematics class where they spend most of the time "finding out about infinity," according to Harry Myers.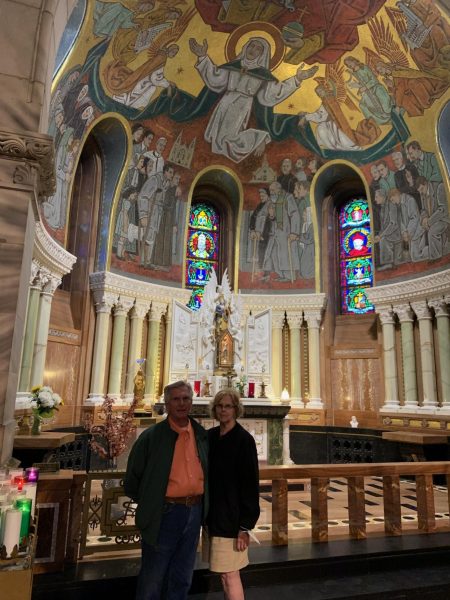 "One of the beautiful things about CALL is that they have such wonderful variety," Rita Cuningham, participant and member of the curriculum committee, said.  
Bratt said that CALL courses usually lean towards the humanities; history, literature and religion classes are popular. Karin Maag —  a Calvin history professor and Director of H. Henry Meeter Center for Calvin Studies who has been teaching courses for CALL since 2000 — draws large audiences. Nearly 200 people registered for her class on the Huguenots, she told Chimes. Most classes hover in the 40 person range, according to Bratt.
However, online options have increased CALL's reach, Bratt told Chimes. Since COVID-19, many classes are now hybrid. The online and hybrid classes allow professors to teach, and students to learn, from around the country. According to statistics from program administrator Sonja De Jong, 104 registrations this year are from people outside Michigan, including some from Japan, England and Canada.
CALL offers travel options. International, domestic and day trips are available to members. Participants also get an email newsletter highlighting events and discounts available to them with a CALL membership, Marilyn Myers told Chimes.
Benefits
Maag started teaching for CALL in 2000. "When I first heard about it I thought 'yeah I want to be part of this,'" she said, because she got to teach in an area of her interest without any grading expectations, and "all of the people who are there want to be there."
Student engagement in CALL classes is high. "They're there not just to listen to me talk but also to participate and share their insights and it's just wonderful," Maag said, "They have a real thirst and joy for learning, and if anything I wish we could transmit that to the undergrads at Calvin."
Marilyn Myers agreed. "These people have something to say… to add to the conversation and that's really nice." The collective life experience in these classes is high, and the questions people ask are often things Harry Myers didn't even think about, he told Chimes.
For Bratt, CALL is "like another community, another academic community, which is still connected with Calvin but, in a sense, also independent."
CALL runs independently of Calvin, and about 43% of members have no other connection to the university, according to statistics from De Jong. Its budget runs around $150,000, which is entirely raised from membership and course fees, according to Bratt. 
However, participants tend to support Calvin. Current members have donated $14.5 million to the university, according to statistics from De Jong. "It doesn't cost the college anything but in turn it brings the college a lot of goodwill," Bratt said. 
Cunningham participates in order to keep her mental sharpness for as long as possible. "The mind deteriorates to some extent and yet you can keep it alert and active by constantly learning," she said.
"There's always something interesting and if you open your mind that can really expand it," Marilyn Myers said, "My focus all my life was science, and now I'm exposed to mathematics, literature, astronomy [and] a lot of good Bible-related classes."