Local church receives racist death threat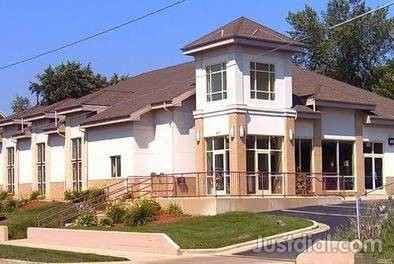 A young white man threatened to kill the first black person he saw at Brown Hutcherson Ministries or the funeral home across the street. He threatened the church through phone calls. The suspect, Todd Jamison, 26, left messages on the church's answering machine on Wednesday, Nov. 14 on into the following morning.
Rev. Nathaniel Moody pastors the ministry and serves at Brown Funeral Home in Grand Rapids. The church secretary listened to threats like "I'm gonna kill me a nigger."
After not finding the church janitor, she called Moody. The secretary was extremely upset and fearful.
The suspect had been trespassing under the funeral home awning and was asked to leave; shortly after, he began leaving messages. Police detectives and patrol officers suspected Jamison. Jamison confessed and was charged with ethnic intimidation, stalking and malicious telephone use. Since this happened, the church is under high alert with locked doors and squad cars patrolling the area. They're considering installing a security system.
Moody doubts that Jamison fully grasps the ramifications of his actions. According to an interview from MLive, Moody says that "all black churches are affected. They feel threatened by this." Members of other predominantly black churches stayed home the following Sunday. Moody fears for the children in his congregation.
The CRC Director for Offices of Race Relations and Social Justice, Reggie Smith, discussing the context that allowed the threats to thrive, said "This is more prevalent and considered acceptable after what happened in Charlottesville. The context and atmosphere was 'okay' with that."
Smith is a fellow pastor with Moody. He expressed his thanks, "The church handled it well and responded out of Christian love instead of drilling this guy into the ground, in a way that fits the gospel."
Jamison was released from jail the night of Nov.16 after posting a $10,000 bail. The church did not press any further charges.
"It's time for the Church to step up!", Smith asserted. "It's time for white people to step up. It starts in our families at Thanksgiving and Christmas. We need to say something to friends and family, we need to say that it is not okay."
Smith continued by insisting that this sort of thing does not happen out of the blue, the suspect experienced things which made him capable of making racist threats. Smith argued, "Where did that young man get that from? He probably heard that in his own family, and other things he saw fed that, and there you go, he starts threatening."
Dr. Michelle Loyd-Paige, Executive Associate to the President for Diversity & Inclusion at Calvin,  said, "this is my life, my reality. Racism is real, the fear is real, and the church is too quiet on racism and too quick to dismiss this as just an individual act. As in the days when the Rev. Dr. Martin Luther King jr wrote his letter from a Birmingham jail,  there are churches that lack the courage or conviction to speak out against such matters."
She continued, "How does it touch your life? If you don't think it does and you are a believer, you are wrong. The Word tells us that when part of the body hurts, the whole body hurts."
Leave a Comment