Re: Double-sided printers leads to wasted paper (and frustrated students)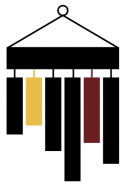 In response to a recent article in the Chimes titled "Double-sided printers leads to wasted paper (and frustrated students)," I found myself wondering how often we "make mountains out of mole hills." Sure, the professor could have been clearer on his or her instructions for how they would like the document to be printed, but people make mistakes. In situations where we are not given clear instructions, we should email the professor for clarification. Otherwise, let our conscience and intuition guide us. Print out homework assignments double-sided unless specifically told otherwise. Let's take initiative in being environmentally minded. If a professor marks us down points, explain the dilemma. All of the faculty that I have had at Calvin have been more than willing to admit a mistake, correct the problem or receive charitable feedback. If they do not listen, take the issue to someone that can hold them accountable.
Regardless of the issue you are having, I encourage you to address the difficulties you are having with people directly. As Jesus said, "Therefore, if you are offering your gift at the altar and there remember that your brother or sister has something against you, leave your gift there in front of the altar. First go and be reconciled to them; then come and offer your gift" (Matthew 5:23-24, New International Version). Likewise, James said, "Don't grumble against one another, brothers and sisters, or you will be judged. The Judge is standing at the door!" (James 5:9, NIV).