Hope defeats Calvin in rivalry basketball game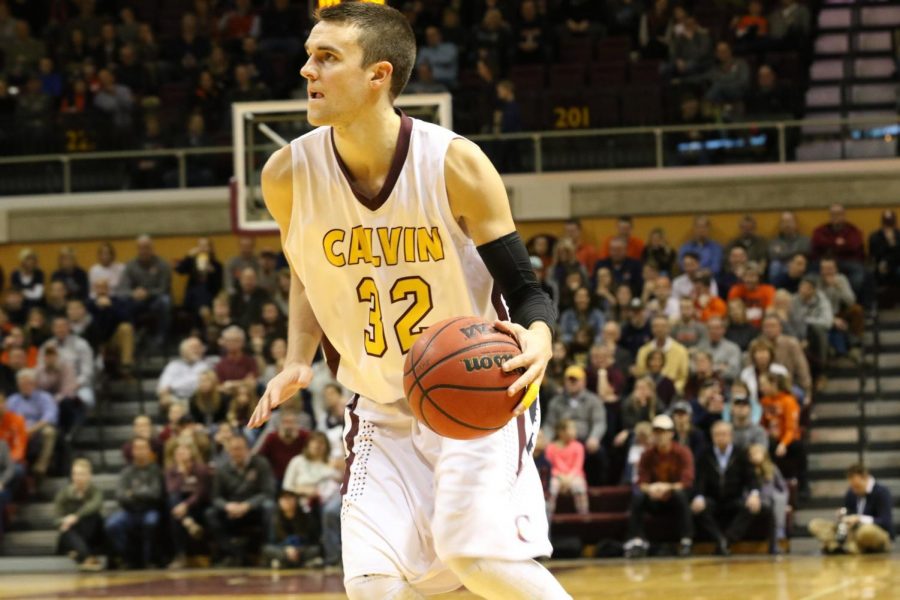 The Calvin Knights basketball team fell to the Hope Flying Dutchmen on Saturday, February 3, losing 76-59. Hope College leads the series 103-95.
The Knights got off to a rough start in the first half with a scoring drought of nearly eight minutes. Calvin closed the gap to six points but could not keep their momentum and ended the half losing 31-20. Calvin never managed to close the deficit in the second half.
"With the Hope game I'll say, 'You can't win the game in the first four minutes, but it feels like you can lose it in the first four minutes,'" remarked Calvin head coach Kevin Vande Streek.
Hope broke away with a series of three pointers in the second half, leading by 24 points in the 28th minute. Calvin reduced their lead but couldn't tie it up.
Vande Streek and Hope head coach Greg Mitchell both highlighted Hope's strong defensive game and high-power guards Jason Beckman and Dante Hawkins. Both players scored over 20 points.
At their last match-up, Hope beat Calvin in the last minute of play. Earlier in the season, Calvin played a difficult schedule with a young team. Vande Streek had hoped that the team's recent winning streak would help build confidence.
Going into the game, Vande Streek noted the different playing styles of the teams, Hope being more guard-oriented and Calvin being more size-oriented. Mitchell, knowing Calvin's size and strength, said that Hope worked to avoid playing to Calvin's assets.
"We have a lot of respect for the match-up and knew how hard we'd have to play," said Mitchell.
Calvin forward Michael Wilks, who scored 15 points for the Knights, acknowledged that the game was a tough loss, but looked forward to the remaining games ahead. Calvin will play four more regular season games before the postseason. Calvin is ranked sixth in conference.
Both teams expressed admiration for each other and the rivalry itself. Calvin guard Luke Morrison explained how different it is to play the game than it is to be in it.
"Before coming to Calvin and playing, I had watched two Hope-Calvin games, so I knew how crazy it is, but playing in it is a completely different story. It can be hard to hear our coach and play calls because of how loud it can be," Morrison said.
The Van Noord arena was nearly a full house with over 4,000 people in attendance. Calvin forward and lead scorer Derrick DeVries said that sheer number of people heightens the energy.
Calvin guard Tony Canonie seconded DeVries but added that the game had a special meaning for him as a senior. "This game is always a blast to play in. The atmosphere is unlike any other game I have ever experienced."
Vande Streek and Wilks both stated that despite the tough loss, the Knights will look to close out their season strong. Calvin will play its next game on Feb. 7 against Trine, away. Their record stands at eight wins, thirteen losses.