Distinguished alumni honored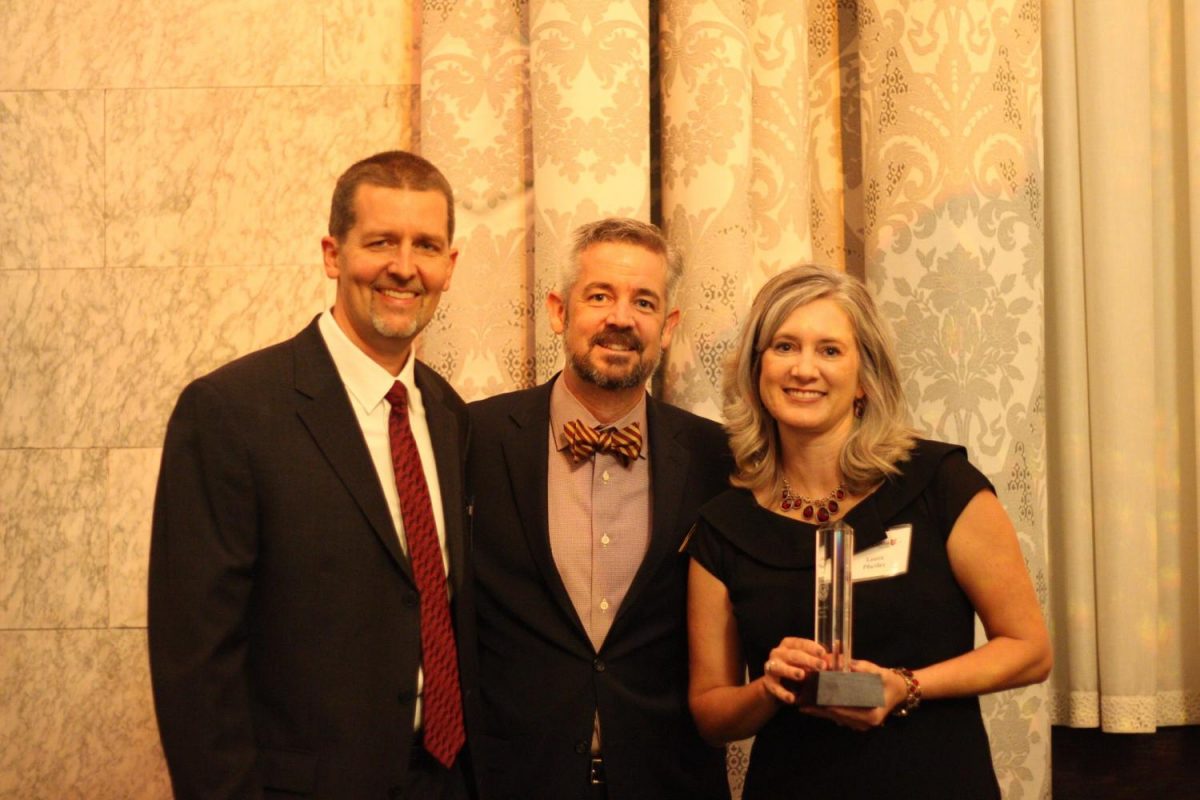 Calvin College welcomed alumni back to campus for Homecoming Weekend, September 28-30.
The weekend stressed the importance of Calvin alumni to current students on-campus as well as the greater Grand Rapids community. Alumni attended Friday chapel with current students, singing hymns and receiving the benediction together. Over the weekend, they also visited local alumni-owned establishments like Two Scotts BBQ and Parliament Boutique.
On Thursday, September 28, the third annual Maroon & Gold Gala kicked off the weekend for alumni. The gala took place at the McKay Tower Ballroom in downtown Grand Rapids. The event highlighted the achievements of alumni in three award categories.
The Outstanding Service Award is given to those who donate their time and talents to the Calvin community. Todd ('94) and Laura ('94) Pheifer, recipients of the award, have been admissions ambassadors who annually take prospective students from southern California to Calvin for "Fridays" weekends.
The Pheifers believe that homecoming weekend and the gala gave them "an opportunity to remember, but also reflect on the powerful role that Calvin played in shaping our journey into God's amazing and diverse kingdom."
The Distinguished Alumni award honors those who have significantly contributed to their field and showed a Christian commitment in their work. Willie James Jennings '84, recipient of this award, is an associate professor of systematic theology and Africana studies at Yale University Divinity School.
"Calvin College has a very special place in my life and attending the Maroon and Gold Gala and the events that surround homecoming was a real treat for me," he stated.
On Friday, J. Todd Hoeksema '78, another recipient of the 2017 Distinguished Alumni award, gave a department talk in the Science Building. He is currently a senior research scientist in the W.H. Hansen Experimental Physics Lab at Stanford University.
The Young Alumni Award was given to Ryan Roff '09 who created BoldSOCKS, a Grand Rapids business that models sustainable and fair-labor practices and gives a portion of profits to clean water initiatives.