School Knights to the rescue
School Knights, a weekly video series showcasing student life on Calvin's campus for highschool juniors and seniors who may be considering coming to Calvin, was started by two students during the height of the COVID-19 pandemic and continues to help Calvin admissions reach students through virtual content.
School Knights was founded by Sam Boelma, who graduated in 2022, and Joey Snella, a current senior who still directs and hosts the show. Snella and Boelma both worked as tour guides in January of 2021 in the midst of the pandemic."We needed new ways to reach students virtually," Snella said. "And we wanted to showcase more student voices." Calvin was mainly providing promotional material from a faculty and staff perspective, according to Snella, and he wanted to change that. 
The show had humble origins; Snella and Boelma initially used their phones and gaming microphones to record their content. After a semester of producing School Knights, Calvin admissions became interested in supporting the show. "We got an official budget, and we really took off after that," Snella said.
"They wanted our potential students to know all the great things about Calvin and experience the fun side. I fully supported their idea and helped them launch this with support from several other admissions staff/leaders and communications and marketing," Melisssa Rousseau, director of undergraduate admissions, told Chimes. 
School Knights aims to show what being a student is really like, from days in the classroom to nights out on the town with friends, according to Melaina Smits, a senior studying organizational communication who serves as coordinator for School Knights.  
School Knights airs every Thursday, and the team tries to stay close to the live feel they started with, said Snella. "We ask ourselves, 'What are the cool places on campus? How do we show them off?'" Smits said. "Then we find the people who are passionate about those places." School Knights aims to showcase places that a typical tour would not get to, like the nursing simulation labs or the observatory, according to Snella. 
"We also help students showcase what they are doing," Snella said, which, according to Smits, is what helps School Knights stand out from other news sources on Calvin's campus, and campuses around the country. "We kind of show the hidden things that students can do and find the things that most people do not know about," Smits said. "Then we want to show how to get involved there. That is the real goal, showing how people can be involved and make friends on campus," Smits said.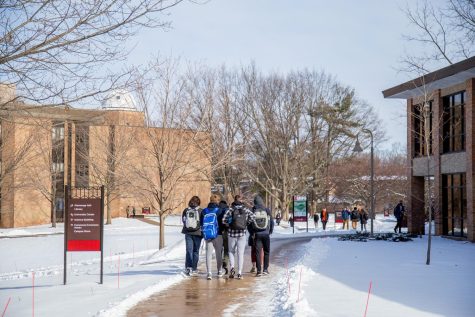 The show has been met with positive feedback. Ethan Bosscher, a first-year student studying mechanical engineering, said, "One of the main reasons I chose Calvin was because of the student community. I loved that Calvin was very intentional about creating a space where communities flourished." 
Online orientations use some School Knights videos that "did help me get a better idea of campus," said June Han, a first-year student studying biochemistry with a neuroscience concentration.
Planning for each semester-long season begins months in advance. Students involved in the process meet to discuss Calvin's goals,"then we figure out how to turn those goals and ideas into a show," Snella said. These ideas then get broken into six to 10 episodes a semester, each one containing one to three- segments. "We usually do it in one take. It is not live anymore but we still leave the natural reaction," Smits said. 
"That is what really keeps us honest," Snella said. "And what makes it a challenge."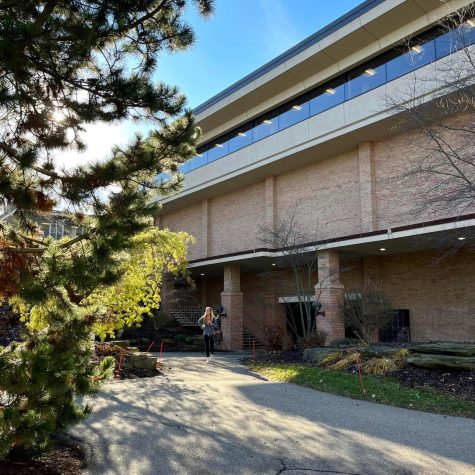 "[School Knights] is a great source of fun and engaging video that we reuse in marketing content," Rousseau said. "These videos get tons of views on Youtube which has really helped grow awareness and interest, " Rousseau said, because "video content like this –– authentic, funny, live and student-led –– really helps [high school students] see what their experience would be like." 
"This is one of many things that admissions is doing to help recruitment," Rousseau said. "While it is hard to measure directly, we're confident that this has helped more students across the world learn about Calvin!"
Leave a Comment