CISD Scholar's Program links students with mentors in their fields
The Center for Intercultural Student Development Scholar's Program, launched in 2020 by Courtney Banks-Tatum, former director of Calvin's Career Center, is gaining momentum after a pause due to COVID. The program aims to help students of color and international students jumpstart their careers by equipping them to engage with employers and giving them opportunities for one-on-one relationships with possible employers.
According to LaShone Manuel, a career coach with the program and Banks-Tatum's successor as manager of the program, CISD Scholars teaches students how to create and conduct professional relationships. At the end of the program, students will "know tips and strong suits for interviewing; they'll know how to network and the importance of networking," Manuel said.
Manuel told Chimes that, "One big perk [of the program] is that they will get an industry mentor, so they actually get connected with someone who is working in the career field they are interested in."These industry mentors, who students in the program meet with monthly to discuss their progress, program of study, and information about future careers, are intended to be a guiding influence and to provide the students with insight into what it is really like to work in their field. 
"If they can talk to professionals that are people of color they can get the real knowledge of being a person of color in the workforce," Manuel said. 
This resource has been positively received; according to Banks-Tatum, "Students really like that mentorship."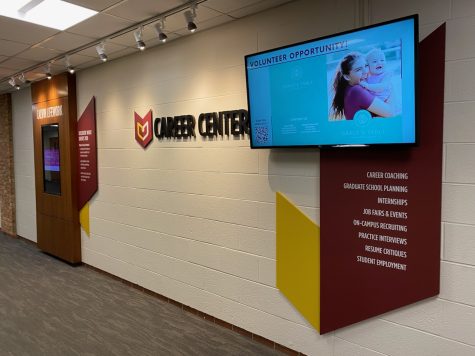 Local companies supply the Career Center with a few mentors for the students; alumni also participate as mentors for the program. All of the mentors are people of color.
"We are really trying to promote professional diversity on Calvin's campus because a lot of people are not aware that Calvin has some diversity … also, so we are preparing our students of color," Manuel. 
Applications are closed for this school year, Manuel said, but students can get involved next year by scanning QR codes on posters around the campus and filling out a quick application on Handshake. 
Banks-Tatum said she would love to see the program grow more and give more students the opportunity to find careers out of this experience.
"Our goal definitely is to increase the number of participants, I would love to see this program grow and flourish by having multiple employer partners involved," Banks-Tatum said.
Leave a Comment