Changes being made to study abroad programs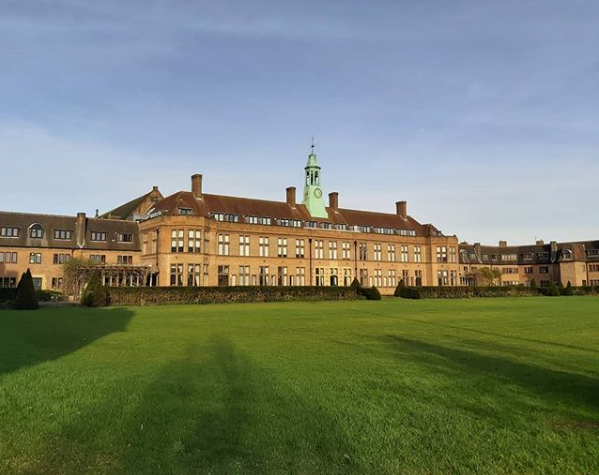 The Honduras Justice Semester and Semester in Britain study abroad programs are undergoing serious changes.
Calvin's declining enrollment is forcing the Honduras Justice Semester to be offered every other year. According to Cynthia Slagter, director of off-campus programs, "About two thirds of all Calvin students will participate in an off-campus program by the time they graduate," and with declining enrollment, that leaves a smaller percentage to fill those programs.
The Honduras Justice Semester has been put on hiatus for the fall of 2020 and will be changed from an every fall program to being offered as an every other fall program; meaning the next time it will be offered is in the fall of 2021. Kurt Ver Beek, director of the program, said, "This change… is related to enrollment projections for Calvin in general." Ver Beek also explained that with fewer students enrolling, the overall interest in off-campus programs decreases as well. 
The Semester in Britain is changing locations from York to Liverpool in pursuit of a stronger connection between Calvin and the respected British university.
The Semester in Britain has been hosted by York St. John University (YSJ), but will be changing locations to Liverpool Hope University (LHU). Slagter explained that Calvin is looking for a deeper connection to its academic partners abroad. Students who studied on the trip and former directors testified to the warmth and beauty of York as a city, but Slagter pointed out that "The relationship between Calvin and York was principally a contractual one and that, except in rare instances, there was very little interaction between the faculty and staff/administration of York and the Calvin director and students beyond that." 
Calvin representatives travelled to LHU in October 2019 to meet with faculty and staff and to see how feasible it would be to change locations of the program. The representatives discussed possibilities of greater collaboration in a multitude of areas that YSJ lacked with Calvin. After returning from the visit, the representatives agreed that LHU would be a better fit for Calvin's program. 
Students currently studying on the Semester in Britain have visited LHU, and Sophia Morgan said, "Both schools, I think, offer an amazing opportunity of cultural immersion and excellent professors. I don't think you could go wrong either way."
Leave a Comment