Calvin men, women basketball in second sound of MIAA tournament
This week the MIAA tournament commences for both men's and women's basketball. The men's basketball team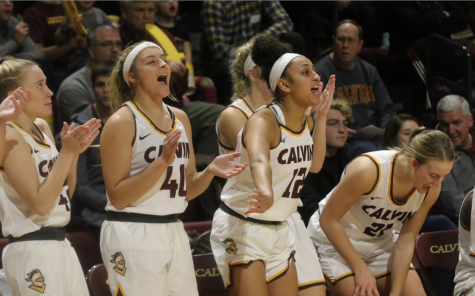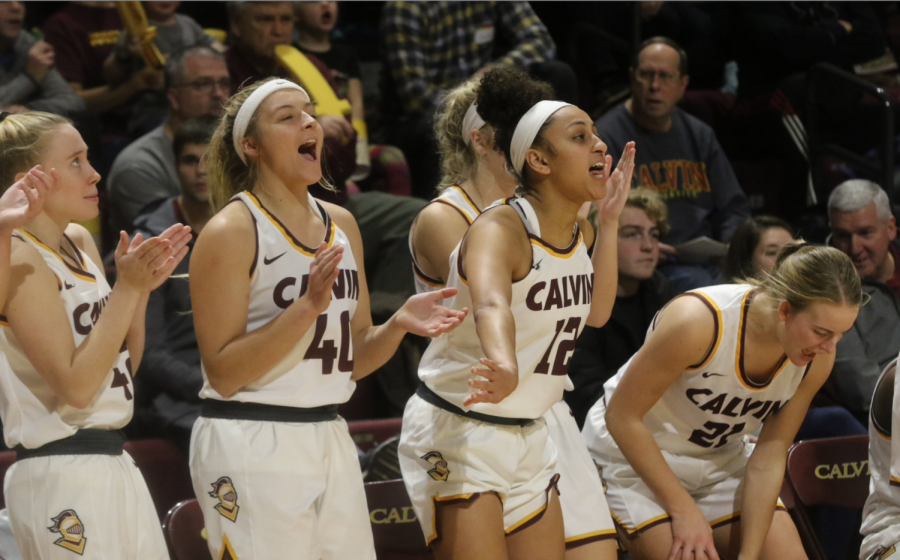 placed second in the conference and received a first round bye. The women's team placed fourth in the conference, slating them for a first round match against Alma whom they defeated on Wednesday. 
The MIAA men's conference has been highly competitive this year as the second through fifth place teams all were within a game or two of each other in the conference. The men's team will face the winner of Adrian College and Hope Calvin split the season series with Adrian with one win a piece, and they swept the Hope series with two victories this season. The game will be on Friday, Feb. 28 at 5 p.m. at Albion College. 
The women's team faced off against Alma College in the first game of the tournament and pulled off a 70-50 win. While down by four points at the end of the first quarter they jumped out to a nice lead in the second quarter and gradually built upon it for the duration of the game thanks to key contributions from sophomores Stephanie Coors, who boasted 12 points and 11 rebounds, and Gabby Timmer who scored 17 points and five rebounds. 
In what could have been her last game, senior guard Kara Minderhoud also filled the stat sheet with 11 points, six rebounds, and three assists. The Knights will now travel to Holland in the second round for their third match against Hope College Friday, Feb. 28 at 7:30 p.m.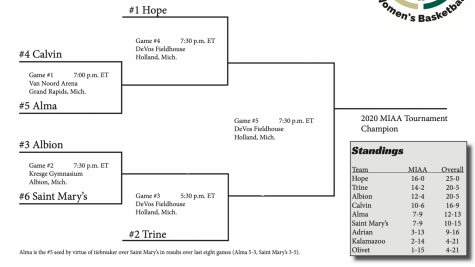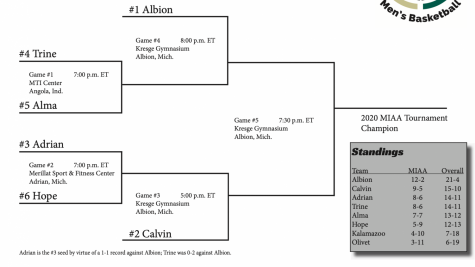 Leave a Comment