Film and conversation for UnLearn Week offers hope for multicultural worship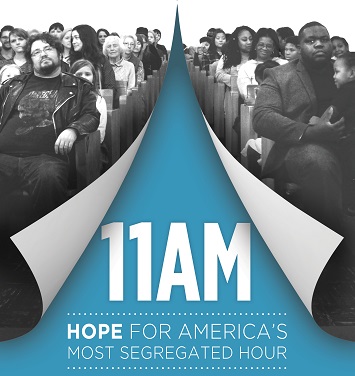 On Thursday, October 12, David Bailey, founder of Urban Doxology and executive director of Arrabon, was invited to Calvin's campus for UnLearn week to present his documentary "11 A.M.: Hope for America's Most Segregated Hour." Discussions of racial reconciliation have fallen by the wayside in the last few years. However, Bailey believes the issue of reconciliation is as important as ever. Both of his organizations work to engage the public in culturally-challenging conversations.
A documentary inspired by Martin Luther King Jr.'s idea that 11 a.m. on a Sunday morning is one of Christian America's most segregated hours, "11 A.M." follows the lives of worship interns at the Urban Doxology Songwriting Internship. A ministry created by Bailey to write "the soundtrack of reconciliation" in the gentrifying neighborhood of Church Hill, Richmond, Va., Urban Doxology addresses the need for worship music that caters to the context of a racially tense neighborhood.
During the internship, interns work to develop music that catalyzes healing across races by bridging the ethnic, racial and cultural gaps found in church pews. The experience takes each intern — all from different colors, backgrounds, and music styles — and transforms them into leaders, empowered with the love of Christ to lead the way toward reconciliation.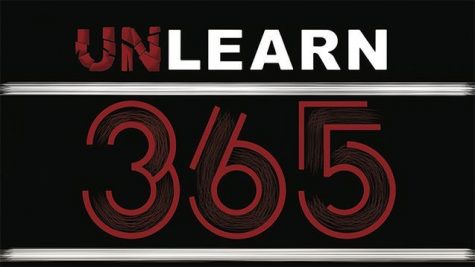 "If we want to see something tomorrow, we have to create new culture today," Bailey states, emphasizing the need for culturally competent leaders and a collective recognition of our nation's past. "We're here today because of what happened yesterday; if we don't learn about what happened yesterday, we're destined to repeat it. It does something to our collective memories when we try to forget the things that make us feel bad."
The documentary, hosted by the Calvin Institute of Christian Worship and sponsored by the Multicultural Student Development Office (MSDO), was shown in the seminary chapel. Assistant Dean of the Multicultural Student Development Office (MSDO), Khayree Williams, explained the importance of UnLearn Week and events like this one for the Calvin community.
"We want to provide opportunities for our students to engage in conversations like this. Our goal is that when you walk across the stage at graduation, you know how to interact with all kinds of people."
According to David Bailey, although conversations about gun violence, Black Lives Matter, and segregated Sunday mornings, are difficult, they are necessary and that's all the more reason to continue forward.