Search for a New Vice President of Enrollment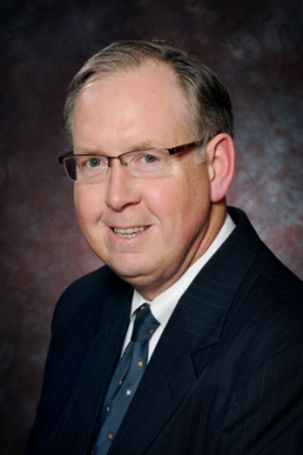 Russ Bloem, the current vice president of enrollment, has decided to retire from his position at the end of the 2018 spring semester. He has agreed to stay on until a new vice president has been hired.
Calvin's administration has put together a committee to search for a new vice president. Todd Hubers, vice president of people, strategies and technology, is one person on the committee.
"We're looking for somebody who can develop enrollment at the college," said Hubers, "both within the structure and across the institution." In filling the new role, the committee hopes to find an applicant who can work with a new angle in approaching enrollment strategies. Hubers explained that they want to help students find "connections to their academic programs, more than to their institution." He continued, saying they want to ask the question, "what are we doing to talk about engineering or nursing or English as opposed to just talking about Calvin?"
With the downward trend that enrollment has taken, seen in the Day 10 Report, it is imperative that new strategies are applied to help the numbers rise in years to come.
"Enrollment is a landscape that is getting more and more competitive," said Hubers, "so we need somebody who can really come in and move us forward in some critical ways."
In the Opportunity Profile that the college sent out for applicants, the opportunity of the position is described as such:
"The vice president for enrollment management is a vital part of the college's executive leadership team and is responsible for engaging prospective students from the U.S. and around the world by championing Calvin's mission, identity and unique place in higher education."
According to Hubers, some applicants have already contacted Calvin for the position and are being reviewed. As Bloem has agreed to stay on until a new vice president is hired, there is no deadline for the position to be filled.
Leave a Comment