Health services advocates for women's and mental health
Hoogenboom health services is the very first student health care provider to be classified as a comprehensive primary care office on a college campus in the state of Michigan.
Recently rated in the top 10 in the country by the Princeton Review, and in the top 25 for the last five years, health services provides top care to students for all sorts of conditions.
"We figure out what the students need and then we meet that need," stated Dr. Champion, medical and administrative director of health services.
Before coming to Calvin, Champion practiced as a primary care provider in Grand Rapids for 15 years. In 2011, Calvin offered her the director of health services position.
"It was really clear to me that the college was going to let me practice medicine with the idea that I am the patient's biggest advocate and to do whatever is necessary to help the patient get the care she needs," stated Champion.
During the 2016 election, and still today, women's health is a popular topic of conversation. Health services provides professional and comprehensive care to female students for all of their health needs.
"It's interesting to be a practicing physician on a Christian campus running a student health center," said Champion. "There's a general understanding that we just do normal primary care, and that encompasses taking care of women's health issues. That includes taking care of menstruation symptoms and contraceptives. It includes managing any acne or other female health problems."
Section III.C.2.a of the student conduct code states, "Calvin College holds that premarital intercourse and casual sexual relationships are in conflict with biblical teaching, and that conduct promoting such intimacy (i.e. nudity, partial undress, lying or sleeping in bed together) is ill advised and unacceptable." Students who choose to break this section of the code, or any other section that relates to personal health, may be confused on what information is appropriate to share with health services.
"We are here to take care of the student," said Champion. "We are not interested in enabling or downplaying the expectations of student conduct at Calvin, but we feel strongly that if a student is active in physical intimacy that they're educated and have the resources that they need."
There is no reason for a student to feel uncomfortable discussing actions that may break Calvin's code of conduct with the doctors and nurses at health services. Health services is bound by the Health Insurance Portability and Accountability Act (HIPAA). This is a privacy rule that allows the patient's health services to remain 100 percent confidential.
"Everything we do here is completely bound by HIPAA," said Champion. "If an academic person or an administrator asks a question, we don't answer them."
Because health services is a primary care office, they have the ability to bill insurance directly. This is uncommon on most college campuses and saves students money. However, most college students are still on their parent's insurance, and for this reason some may choose to go elsewhere for privacy reasons.
"A lot of students are on their parent's insurance plan, so we also have the option to recommend them to an STD clinic so that they can pay out of pocket," stated Champion.
"Women's health is an important issue, but what is really important is all of their health," said Champion. "Women have lots of health issues besides their hormone therapy options and we do all of it well. I think just to know that there is competent comprehensive primary care right on campus is huge."
Although women's health is important, there are many other aspects of students' well-being that health services is concerned with. The percentage of college students diagnosed with a mental illness is growing.
"Our biggest medical concern with the highest frequency is mental illness, and that includes depression, anxiety, and stress. That is actually a much bigger issue on the scope of primary care than women's health," stated Champion.
Health services is fully equipped to aid students who may be struggling with mental illness.
"If mental illness is the new problem, then we are going to tackle it and do it well," stated Champion.
The staff at health services are experts in their fields, but they are also experts in the health of college students.
"Since we are all specialists in college health, we all know the ebb and flow of the semester, we know when midterms are, we know how the schedule works and we know when chapel time is," said Champion. "It actually influences and informs how we take care of students."
Health services provides Calvin students with high rated college healthcare. Insurance is billed directly, students are granted confidentiality under HIPAA, any co-pays can be billed directly to a student's miscellaneous account and the staff at health services are well-trained professionals and care about the long-term health of Calvin students.
"Our mission is that we aim to give excellent care and to help students take life-long care of themselves," said Champion.  
About the Contributor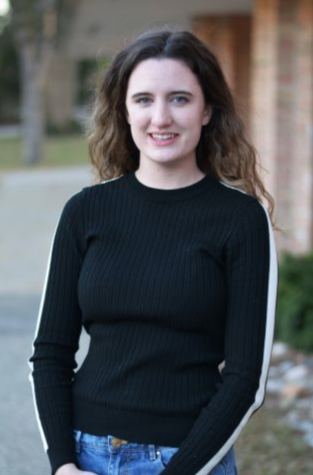 Julia McKee, Campus News Editor
Julia is a co-campus editor for the 2017 spring semester. She is a junior literature major and business minor, hoping to someday go into the book publishing...