Editorial: Hope in the dead of winter
Hang on for a minute...we're trying to find some more stories you might like.
Barack Obama ran his 2008 campaign on hope. In his farewell address on Tuesday night, he repeated his basic hope in America and its citizens, despite setbacks and threats to democracy:
"For every two steps forward, it often feels we take one step back. But the long sweep of America has been defined by forward motion, a constant widening of our founding creed to embrace all and not just some."
This is a patient hope. It refuses to be discouraged by election results or hate speech. It demands that we take it upon ourselves to make that forward motion happen.
I felt the same kind of hope during Gary Haugen's January Series presentation on Wednesday. He also told a long story of justice and injustice, of steps forward and backward, of abolition and slavery.
During the Q&A period, someone asked Haugen where he finds hope in his work against modern slavery and human trafficking. He quoted Martin Luther King Jr, and I suddenly remembered why President Obama's words from the night before had sounded so familiar:
"The arc of the moral universe is long, but it bends towards justice."
I love the January Series because it reveals just how many people there are in the world who share this hope. Reshma Saujani has this hope for gender equality in technology. Karin Maag has this hope for compassion between religious groups. Abraham Nussbaum has this hope for patient-centered medical care.
All of this work is slow, because it involves changing the hearts and minds of millions of people who are all different from each other. But to do this work well, we must believe that it will be successful.
Not only is the arc of the moral universe long — it's wide enough to stretch from music to politics, from 16th-century Geneva to 19th-century Alabama to 21st-century Cambodia.
And as Haugen said at the end of his presentation, we know the arc's end because we believe in a God of justice whose purposes cannot fail. Even after a year like 2016, a year full of things many of us would rather forget, we can't give in to cynicism. Of course, neither can we be blindly optimistic.
I think President Obama's model is a good one. Let us first acknowledge the gifts we've been given, then take seriously the things that threaten justice, and finally work to defeat those threats with the full confidence that they can and will be defeated.
May 2017 be a year of hard-working hope.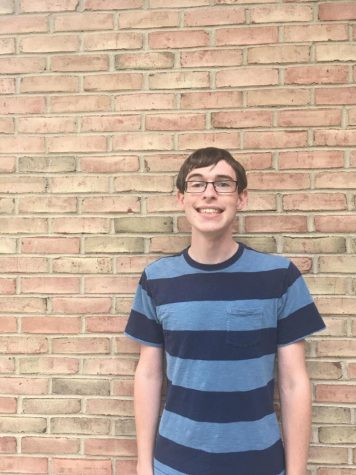 Josh Parks, Editor-in-Chief
Josh is the editor-in-chief of Chimes for 2017-2018. He's a senior from Holland, Mich., studying English literature and violin performance, and this...