A letter of gratitude
The semester is coming to a close. Tensions are rising, and time is slipping from our fingers. For some, this is the first taste of what a typical college semester is like. For others, this is the last. Amidst all the craziness of finals, it's easy to ignore the Christmas season. We see the Christmas decorations in the dining halls, hear the Christmas music in our dorms and see the Christmas tree put on Commons Lawn at LOFT on Sunday, but are we really celebrating this Advent period? The Christmas season tends to bring out the best in people — more random acts of kindness, Christmas cheer and thankfulness. As the semester winds down, I think it is only fitting to thank a few people who made this semester so wonderful. On behalf of myself, and probably most of Calvin, we are so thankful for all you do.
To Pastor Mary,
Thank you for your warm smile and inclusiveness. Thank you for your tireless effort to care for all of the college students here on campus and teach them the Word of God. You truly make this place a wonderful place to go to school. We all appreciate your in-depth and engaging sermons every LOFT.
To our respective roommates/housemates,
Thank you for dealing with our quirks and loving us despite them. Thank you for being there when we are at our lowest points and laughing with us at the high points. Thank you for being either the best friend we could ask for (for those as fortunate as I am) or at least an amiable companion to share a room with.
To coffee,
Thank you for always being there at 3 a.m. when we need you. Thank you for your caffeine and energy boost on our rough days filled with exams and stress.
To President Le Roy,
Thank you for your visible presence on Calvin's campus and for your hard work to make this school a safe and healthy environment. Thank you for your discernment in what is acceptable and what is not and for guiding our campus through both the good times and the dark times.
To our professors,
Thank you for your dedication to teaching us a plentitude of information. Thank you for the hours of work you poured into our exams, projects, papers and personal lives. Thank you for the personal connections you've made with us and the ways you've impacted our lives for the good. It has truly been a blessing working under your tutelage.
To God,
You have made this semester such a blessing. Thank you for helping all of us through this semester. You have been with us through our stress, tears, pain and joy. May you continue to bless this campus, and may this campus continue to be blessing to you. Just as we put in the Christmas ornaments on the tree, we thank you, Lord, for being a Wonderful Counselor, Mighty God, Everlasting Father and Prince of Peace.
Thank you all for this wonderful semester. Best of luck on all the finals, and, for those returning, may you return with lightened spirits and a hopeful heart.
About the Writer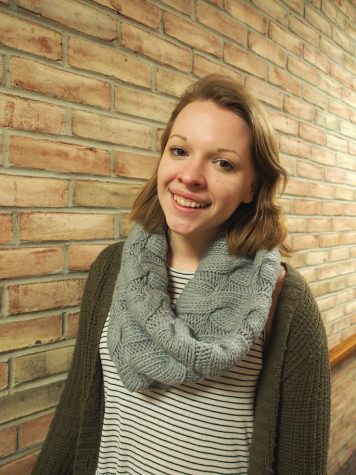 Dana Drosdick, On-Call Writer
Consider Dana your go-to-gal for anything about social justice, feminism, digital advertising, or productivity/time management. A current junior studying...