Rangeela Food Fest unites cultures through food and music
Last Saturday, Nite Life hosted a food fest after Rangeela to celebrate culture by exploring foods and music from around the world.
This event celebrated the differences between cultures and encouraged students to participate in cultures that were new to them.
This year's Rangeela Food Fest was held in the Spoelhof Fieldhouse Complex and featured authentic food from various countries, including Haiti, Japan, China and Thailand.
In addition to the food, there were pingpong tables, henna tattoos and dance floors available for guests to enjoy.
"I am really enjoying this event," said first-year student Blair Coats. "It's very educational and very tasty."
Students were able to buy two food tickets for $1. With each ticket, students could pick whichever food or beverage item they pleased. Options included Mongolian beef, pad Thai, sushi and bubble tea.
Unfortunately, not all guests were able to enjoy the food. Due to high popularity, the food sold out very quickly.
"We got even more people than we were expecting," said Laura Steele, a weekend programming intern. "We sold through the food in the first 25 minutes and people were dancing till about 1 in the morning. It was a very big success."
Some students were excited to see nontraditional dishes. "I was looking forward to the Haitian food because you don't see that very often," said Gabe Gonzaga, a fifth-year senior.
In addition to the new cultural dishes, students were also excited about the opportunity to learn more about their fellow peers. "I love all the ethnicities represented here," said first-year student Jessica Bouma.
This international food event was a learning experience for many people. "I feel like there's a lot of things I didn't know about the food here," Bouma said. "I didn't realize how many different types of food there are."
"The purpose of the Rangeela Food Fest was to celebrate different music and food from different cultures," explained Steele, "as well as celebrating the dancers that worked so hard in Rangeela and having a celebration for them."
About the Contributor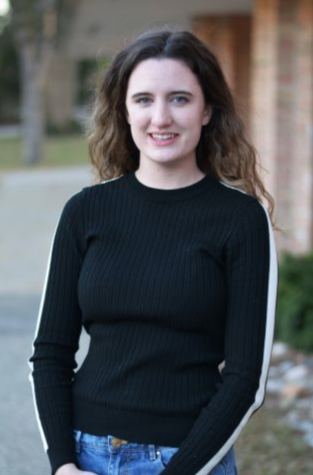 Julia McKee, Campus News Editor
Julia is a co-campus editor for the 2017 spring semester. She is a junior literature major and business minor, hoping to someday go into the book publishing...