Editorial: Student Life's decisions reflect bureaucracy over relationships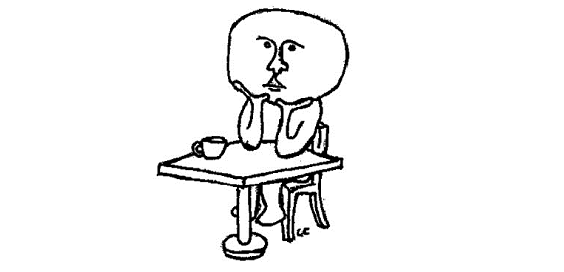 How do you measure the success of an organization? How do you quantify community? In the face of budget cuts, Student Life has been trying to solve these questions.
Last week, they approved a new system of evaluating — and eliminating — student organizations.
This week, we spoke with representatives from more than a dozen student organizations affected by this and one common theme emerged — money is not the root issue. Some leaders went so far as to say they had plenty of money to spare.
It seems the problem with this new evaluation system is Student Life's inability to understand the nuance of each individual organization — their purpose, mission and everyday functions.
Student Life has an expertise — orientation and campus events. This meshes well with some organizations like Dance Guild or Airband that interest large populations of students.
But, this connection starts to fall apart for more specific organizations. Should the pre-dental club, for example, really be asked to cater to the broader student body?
The problem is that Student Life sees all organizations through their own lens, meaning that their metric for measuring orgs' effectiveness favors orgs who are made in their own image.
The drawback of this is that organizations start to look more and more the same, hosting all-campus events on a campus already saturated with general-interest programming.
This is the same temptation that has pushed student senate in the past to host events like the Masquerade, distracting from the very good work that they are doing on governance.
Students shouldn't be asked to compromise the goals of their organization in order to meet an arbitrary metric. Organizations should focus on their strong suits, because important work isn't always widely appreciated.
Campus doesn't need more events that appeal to everyone. The purpose of a student organization is to connect students with a particular interest or passion. Students shouldn't be penalized if their passions are less popular than others.
Publications also fall into a difficult gap by this metric. Organizations earn points for how many active members they have, but should Chimes measure our 13 editors, our dozens of staff writers, or the thousands of people who read our articles in print and online?
Dialogue is facing drastic cuts not because it is not meeting its mission but because it does not fit into the categories that Student Life has arbitrarily drawn.
Not all student orgs are created equal. That is why we have over 80, with more being proposed every year. We are not opposed to a streamlining of the student org structure. We are not opposed to budget cuts — but rigidly cutting organizations is the easy way out.
Far more time-consuming but far more effective would be personal conversations identifying organizations' unique visions and how Student Life can assist them in meeting them.
Organization leaders spend hours in leadership academy meetings where Student Life talks at them. Maybe if some of that time was spent in one-on-one conversation, together we could determine solutions that are both cost-effective and fair.