Dorm community partnerships help students connect to Grand Rapids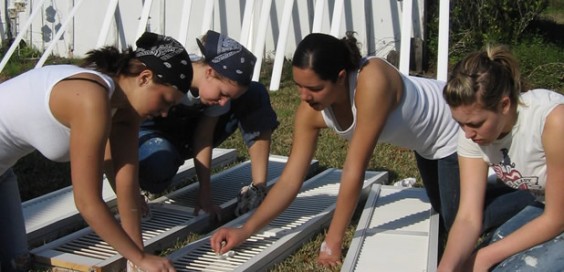 The service-learning center (SLC), located in the Commons Annex is an important part of the Calvin community. Through the SLC, each dorm has a partnership with an agency in the Grand Rapids community. The agencies range from churches to after-school programs to community centers.
"The goal is to get students to reach out to the community and for the agency to have a long-term relationship with Calvin," said Kelsey Stark, the residence hall community partnership coordinator.
Two community partnership coordinators (CPCs) in every dorm serve as liaisons for this partnership.
"I schedule a time when people can go, and rides. And when we get there, I talk to the person in charge and find jobs for everyone," said Kaite Clune, a CPC for Rooks-VanDellen. "I also keep track of hours and write somewhat of a reflection that says what people got what they learned."
The Baxter Community Center is partnered with Clune's dorm. Clune said that their activities during their visits are often simple chores such as cleaning, weeding and any other odd jobs that alleviate the pressure from the staff having to do it.
"Baxter has so much going on all the time," she said. "We try to go and do things so they don't have to."
As for the amount of attendance, both Stark and Clune say that success is not measured in numbers.
"There are some partnerships that have twelve people go each time and there are some partnerships that have two or three," Stark said. "We measure success on whether people are consistent, and if the agency always has people coming from Calvin. I would say that every partnership has that for sure."
Clune also had something to say on the subject:
"As a CPC, we don't try to expect a lot of people to go. We don't really measure by how many people go but by whether or not the people who do go get something out of it."
These dorm partnerships are a way students can get involved in the Grand Rapids community.
"[Students] get to see life outside of Calvin, and they learn about how to connect to the place of Grand Rapids and the people here," Stark said.
"I think we, as college students, get so zoned in on the work that we're doing and homework and our own life here at Calvin that we forget about the community outside," Stark continued. "The goal is that students will learn to see beyond all that and learn about Grand Rapids and the people here."
Another goal is to educate students about current issues in the city.
"I hope students gain a deeper appreciation for the city of Grand Rapids," said Clune. "I hope they gain a heart for social justice issues. I hope they ask questions."
She continued:
"A lot of people go into Grand Rapids sometimes and see what's wrong with it, but I want them to gain an appreciation of, 'Wow. Look at everything that's going right.'"
As well as growing appreciation for the community and awareness of some of the things happening in Grand Rapids, Clune feels the dorm partnerships align with God's will for us to serve:
"And at the end of the day to see how God calls us to do this. God calls us directly to serve others, and it's a simple thing we can do to help."
About the Contributor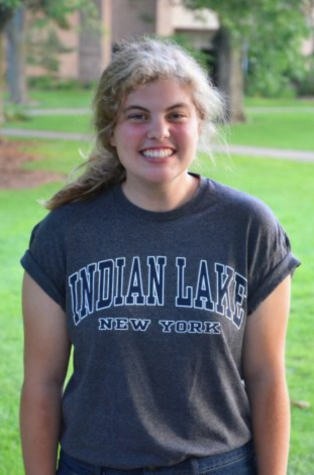 Maddie Hughey, Print Editor
Maddie Hughey is the print editor for the 2016-2017 school year after having been campus co-editor, on-call writer and staff writer in years past. She...