Zombiefest game night held by Abstraction club
Last Saturday, while some students were at Post Family Farm enjoying fall activities, a zombie infestation occurred in the science building basement. Abstraction, the computer science and information systems club at Calvin, put on the popular event, which is held once a semester.
From 8 p.m. to around midnight, about 140 people — Calvin students as well as their sibling and friends — gathered to play zombie-themed games.
"Some people got really into it," said first-year student Philip Simonton, who attended the event. "There were people with semi-automatic Nerf guns, and I was like, 'calm down.'" One dorm came to the event with black uniforms and strategies prepared weeks in advance.
After a talk about rules and safety precautions, the crowd split up into two groups: zombies and humans. Games like tag and capture-the-flag had been adjusted to fit the theme.
"Zombiefest is, simply put, a lot of fun," said Abstraction president Benjamin Braker. "Ever since the start, we've been steadily growing."
Braker sees Zombiefest as an opportunity to build community on campus.
"It's an opportunity to meet other students at Calvin and build friendships that way and also to give stress relief from the really stressful environment at college," said Braker. "Plus, it's always really awesome to run around and just shoot everyone."
The event's popularity even led some floors to cancel floor dates last year in order to participate.
"They were just like, 'Nope. We're going to Zombiefest,'" quipped Braker.
Injuries are not common, but as Braker said: "College kids will be college kids."
This year, one participant rolled his ankle and another scraped his ankle, mainly during activities that were not condoned by the leaders.
Despite the minor injuries, Braker hopes that the program will continue to grow.
"We're at a point right now that we have a good following," he said, "so we want to keep that going and keep it as fun as possible."
About the Writer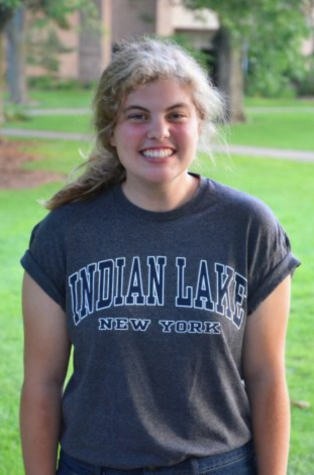 Maddie Hughey, Print Editor
Maddie Hughey is the print editor for the 2016-2017 school year after having been campus co-editor, on-call writer and staff writer in years past. She...