Meet the staff
Lauren DeHaan
My name is Lauren DeHaan and I am very excited to be editor in chief of Chimes this year. I am a senior studying writing and economics with a Spanish minor. I love reading, traveling, listening to NPR and being in new places. I am very close with my family and also have a hard time functioning without Starbucks. We have an amazing staff this year, and I look forward to sharing your stories with the rest of the Calvin community.
John Muyskens
Hey, John Muyskens here. Throughout my childhood, I aspired to grow up to be a hard-boiled detective, a junk yard operator and/or the Statue of Liberty. Now that I have grown up, I have abandoned such dreams. I am a computer science major although that doesn't mean that I am a scientist or that I am able to connect your computer to the Wi-Fi. My hair is nearly long enough. I have 50 books checked out from the Hekman Library. If they let me, I would check out more. The effort involved in returning these books isn't a major reason why I am a super senior. The student life media sub-committee let me be the print editor of Chimes, but are already actively searching for my replacement. Poor sound quality, bad user interfaces, and incorrect aspect ratios sadden me. I appreciate good typography, music, pizza and visual displays of quantitative information.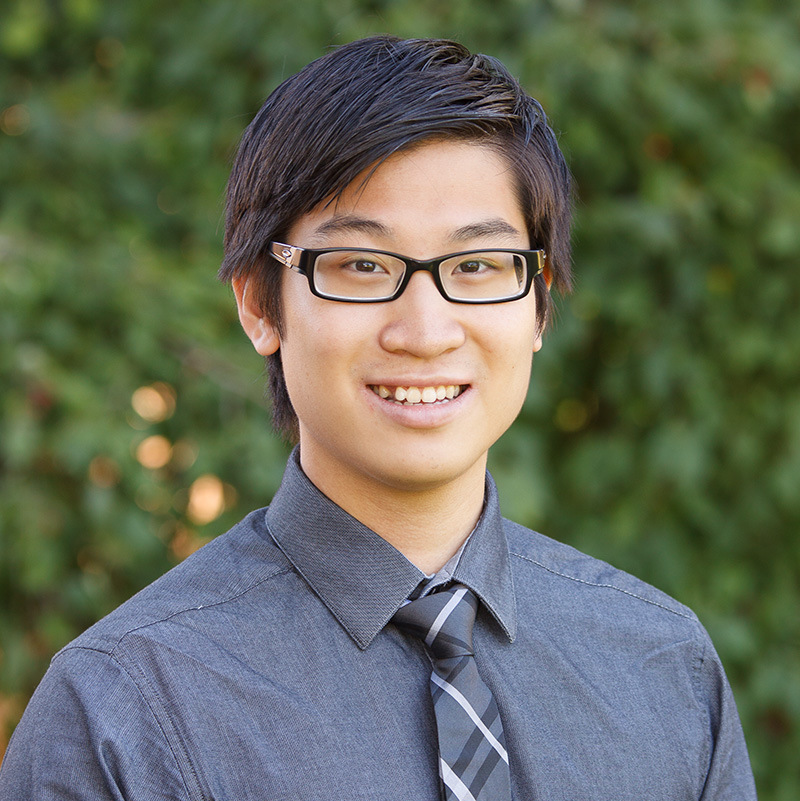 Alden Hartopo
Good morning/afternoon/evening/night Chimes readers! My name is Alden Hartopo, and I am your online editor for this year. I am a senior currently studying international relations and economics here at Calvin. Contrary to what you may believe when you first meet me, I am an international student and am proud to be pretty much the only one on the Chimes editorial staff this year. A little background to the story of my life is that I was born in Jakarta, Indonesia, but from six months old to age seven-and-a-half, I lived in Philadelphia. Last year I was the campus news co-editor, but this year, I am excited to serve on the leadership team. If Alden is too much to remember, I also go by Jovi, which is short for my first name, Jovianus. I look forward to posting interesting news and pictures on all your Facebook and Twitter feeds.
Kate Parsons
My name is Kate Parsons, and I'm one of this year's two campus news editors. As a senior double majoring in writing and international development studies, I'm passionate about where these two fields intersect. I love using writing to advocate for causes, tell stories that aren't being told and answer questions that people are asking. I want this year's campus news section to be your source for all things relevant to the Calvin community, and I can't do that without your help, readers and writers, so thanks in advance! I'm from Jackson, MI, where my amazing family still lives. I love asking questions, the Grand Canyon, chocolate, Spanish, the work I get to do with refugee resettlement, and anything bright and colorful. This year at Calvin I'm excited about great classes, living off-campus, sitting on a governance committee, and attending panels and events, but mostly, I just can't wait to get my Golden Towel after all these years doing the Sem Pond jump.
Emily Cole
Hello everyone, my name is Emily Cole and I am the local editor for Chimes this year. As a Grand Rapids native, I am passionate about what's going on in the community, whether it be an inspirational organization or a kooky event. I am a sophomore at Calvin this year and am studying social work and international development. I love people and hearing their stories, which is what I'm excited to do in my career as well as this year on Chimes. If I could, I would spend all of my time outdoors hiking, climbing, swimming, kayaking, or exploring. I was a camp counselor this past summer and had adventures from building intense stick forts in the woods with nine year olds to singing "My Lighthouse" by Rend Collective at the top of my lungs. I'm looking forward to exploring the ways Calvin students can connect with the community this year!
Ericka Buitenhuis
Hey everybody! My name is Ericka Buitenhuis, and I am a features editor this year! I am so excited to be a part of this team and look forward to creating an enlightening and God-honoring section for Chimes. I hope to provide stories that inspire others and encourage quality conversations. I'm a sophomore from the wonderful town of Zeeland, Michigan and am currently studying writing and communications. Besides writing, I really enjoy running, photography, traveling and exploring the great outdoors. I love my family, fall, trying new things, coffee chats and finding the extraordinary in the ordinary. I am a firm believer that supporting local business is a must, the world would be better off without horror movies and that walks in the woods are good for the soul. I am thrilled to be on Chimes this year, and look forward to all the great stories in store!
Brian Exner
Hey! My name is Brian Exner and I'm a senior finishing up my degree in business with a concentration in operations. I hope to use my array of skills to help develop products or services that help strengthen communities. My interests are really sporadic — I like many different music genres and enjoy anything from an intense volleyball match, to watching birds. I've had some interesting experiences, but travelling to Japan was one of my favorites. I speak a little Japanese and a little Spanish, and I love picking up new skills. I am the Chimes sports editor, but my favorite sports are baseball, soccer and volleyball. One wonderful aspect of these specific sports is that each team is made of many individuals. Interdependence has become an important word in my vocabulary after learning how much every individual depends on others for support, whether it is on or off the field.
Christian Becker
Greetings and salutations! My name is Christian Becker and I am a senior acting as the arts and entertainment editor for Chimes in the 2014-2015 school year. I am a film and media production major who has an unhealthy obsession with any and all forms of media and entertainment (a doctor has yet to write me a prescription). I am from the great state of New Jersey, but I like to say New York because it sounds fancier. In addition to writing constantly, I am a huge film/TV buff and love to perform comedy (whether I'm on a stage or not). So come along with me on this journey.
Hayley Cox
Nkyea! My name is Hayley Cox, and I will be one of the features editors this fall semester. I am a fifth-year senior finishing up degrees in writing and history. A full-blown geek, I spend most of my free time keeping up on everything Marvel- and/or Sherlock-related, as well as watching countless procedural crime dramas (and a few comedies). I also pursue theatre, dance, art, music, food, cinema and literature (pretty much every art under the sun). Sometimes I go outdoors. I hail from northern California and have travelled to Italy, Ghana and New England during my time at Calvin. After four years as a staff and then on-call writer, I am excited to serve the student body through Chimes in this new editorial capacity.
Natasha Strydhorst
Hello everyone. My name is Natasha Strydhorst, and I am the Science and Technology editor for the 2014-2015 school year. I am a junior writing and environmental studies major hailing from Calgary, Alberta (Canada, eh?). I enjoy reading, writing, the great outdoors and virtually any combination thereof. I am involved with Calvin's beekeeping club, the first year research in earth sciences course, the Maple Syrup Project and Chimes. Aside from Chimes, my favorite publications are Canadian Geographic and National Geographic. My favorite colour is green, my favorite author is C. S. Lewis and my favourite place is Banff National Park. As much as I miss the Rocky Mountains while I'm here in Michigan, I have to admit that the Great Lakes are pretty fantastic, too. I really look forward to meeting and working with all you science and technology writers out there!
Laura Sheppard
My name is Laura Sheppard, and I am thrilled to be a co-editor of campus news this year. I'm a senior majoring in writing and studio art, and I find meaning in stories — reading them, writing them, hearing them from others, or portraying them in my artwork. Some of my favorite things are making people laugh, eating cheese, running, traveling, singing, cats, singing to cats and hugging cats. I spend a lot of time reading about sociology, gender and serving God, and then talking about those things late into the night with my friends. I can't wait to be a part of the Calvin story with all of you this year and to help share the stories of Calvin with you through campus news!
Grace Ruiter
Hi, I'm Grace Ruiter, and I'm your head copyeditor this year! I love language — writing it, editing it and analyzing it — and as a writing and linguistics double major, I get to spend a lot of time doing all of those things. I also enjoy taking Buzzfeed quizzes, listening to NPR, travelling, singing and eating chocolate in all of its heavenly forms. This is my fourth year on the Chimes staff and my third position in just as much time. I'm so excited to take on this new role and continue to help bring you the best stories we can on Chimes this year!
Katelyn Bosch
Hi everyone! My name is Katelyn Bosch and I am the religion editor for Chimes in fall 2014. There is so much happening on campus with religion, and I am excited to explore these possibilities with fellow Calvin students through Chimes! I am a junior working towards a double major in history and strategic communication. I grew up in Allendale, Michigan, attending Unity Christian High School. I have three sisters whom I adore, and a senile, little dog named Theodore Bernard (aka Teddy Bear). The best way to do an interest survey in my opinion is to rewrite "My Favorite Things" so here we go:
Running on trails and books that are written
Really old music and characters smitten
Coffee and traveling, Lord of the Rings
These are a few of my favorite things.
Nathan Slauer
Hello Calvin! My name is Nathan Slauer, and I will serve as this year's op-ed editor for Chimes. After attending Calvin for four years, I still have not grown tired of adding new classes to my schedule, so I decided to run a victory lap and become a fifth-year senior. I have not yet grown tired of taking on new majors, either, and by the time I finish student teaching next spring I will graduate with degrees in secondary education, history, social studies, and political science.
When I am not hanging out in the 'Choffice,' I coach debate and speech at my old high school and do advocacy work for the Borgen Project, a national anti-poverty nonprofit. In my spare time, I love to read, run, play board games, and hang out with my friends, family and fiancé.
My hope for the op-ed section is that it will become a safe space for productive discussion on topics, ranging from national politics to life at Calvin, without name-calling or divisive rhetoric. If you have ideas and love to write, let me know! I would love to hear from you.