Opinion: The Hedges in the Olive Garden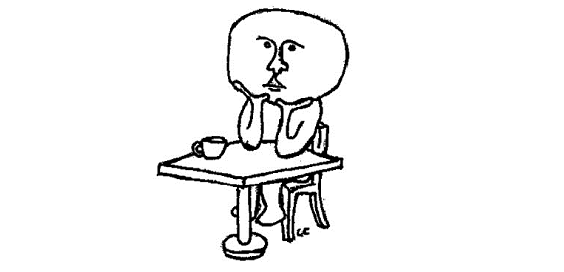 Darden Restaurants Inc. has come under criticism from both powerful political and business figures over the last few years. The company is known for owning big-name restaurant chains such as The Capital Grille, Eddie V's, Longhorn Steakhouse and Olive Garden. I like Olive Garden and know many other customers share my appreciation for its inexpensive food and service.
The one Olive Garden here in Grand Rapids is always packed, and, as a whole, I have had a good experience at the chain over the course of my life. The best part of Olive Garden for many people is the unlimited breadsticks and salad; however, there have been many calls to take them away.
The business model came under attack from Michelle Obama in September 2011 during the opening phase of her "Let's Move" crusade in order to help promote a healthier lifestyle and balanced diet. Buffets and all-you-can-eat establishments fell under her criticism, and Olive Garden's all-you-can-eat breadsticks were among the first on the First Lady's chopping block.
I know I help myself to multiple breadsticks whenever I eat there, but I also go to Olive Garden in the first place to eat the 'evil' carbohydrate in the form of pasta. If I wanted to eat a healthier food, I would not have gone out to eat in the first place. I go to Olive Garden to have a good time with other people, and the pressure from the 'Let's Move' campaign is very evident in the new portion sizes. Olive Garden has gotten stingier with the bread sticks put on the table because of the 'Let's Move' campaign, but if you want more breadsticks, you can still just ask for another basket.
Many employees say that it is a waste of their time to keep running back to the kitchen for breadstick and salad refills. However, a group of investors in the company are claiming the exact opposite, going against one of the simplest business principle: people are your most valuable and costly asset.
Just this month, the Starboard Value hedge fund, which owns a significant amount of Darden Restaurants' stock, has brought the unlimited breadsticks and salad policy into the interrogation room again, but this time, it is in the name of profits. A hedge fund is a group of investors that are administered by a professional management team and are often registered as a limited liability company (or something similar). These investors invest in liquid assets in many corporations with the end goal of dominating many markets with their influence. Many corporations today are not able to freely act autonomously because of the influence of hedge funds. Hedge funds are not an available investment option to the general public. They can avoid direct regulatory oversight and are eventually able to basically control what companies can and cannot do through micromanaging a corporation's behavior. 
Safeway Inc. recently was forced by a hedge fund to eliminate a Chicagoland grocery store chain, Dominick's (which actually did not help Safeway in any way), and in turn destroyed the livelihoods of 15,000 employees in the name of turning a quick, temporary revenue spike for the hedge fund investors. Now Starboard Value is starting to try to micromanage the affairs of Darden Restaurants, particularly by changing the way the customer is treated at the restaurant. I was at Olive Garden recently and felt an atmosphere of tense pressure in the restaurant that I did not feel years ago. The staff is tense since all levels of management are meticulously tracking the breadstick-to-customer ratio each week. Olive Garden's major appeal is the complementary food and atmosphere, so it is important for Olive Garden to remember this. The hedge fund feels that the waiters are too wasteful when they bring out more than one breadstick per person, as well as put too much dressing on the salad.
As a customer, I appreciate the complimentary food and am more willing to come back again if they have lots of food for me to eat. Olive Garden has proudly stated in response to the hedge fund's criticism that "Olive Garden's salad and breadsticks have been an icon of brand equity since 1982." Olive Garden's upper management knows that people like me come there because of the complementary food and atmosphere, so diners will stop coming if they do not feel valued by the restaurant. Sadly, Starboard Value is trying to buy the control of the Darden Restaurant board of directors in order to completely take over Olive Garden. If that happens, I believe that Olive Garden's days are numbered, for it is clear that the hedge fund investors are out of touch with the consumer and will most likely fail to maintain the famous Olive Garden traditional standards.