Letters to the Editor – Nov. 8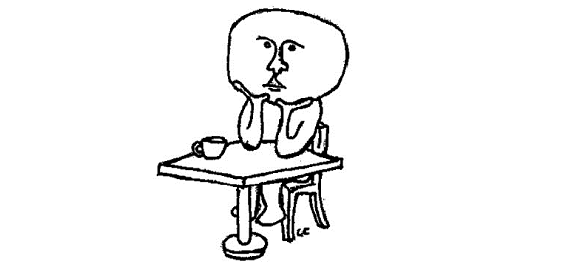 Admissions' offices concerns about chalk unwarranted
Dear Editor,
I am writing because I have trouble sympathizing with the admission staff's concerns, which I understand as being uninformed about the campus-wide chalk writings of Calvin's Sexuality and Gender Awareness (SAGA) organization and, therefore, unprepared to articulate how these writings fit within Calvin's culture.
I have trouble sympathizing for two reasons:
1. SAGA has written messages in chalk around campus every year for the last four years that I have attended Calvin, and possibly before that. When students see the messages, they come as no surprise. The admission staff's surprise at the messages only communicates their detachment from Calvin's actual culture and their attachment to the imaginary, sentimental culture that they use to persuade prospective students. These messages have never needed to be communicated to admissions before, so why should they be now?
2. As a former tour guide for admissions, I know that Eileen Santee organizes training meetings for tour guides outlining how to respond to prospective students and their parents regarding controversial topics in the Christian community, specifically homosexuality. Since representatives of the admissions staff are present at these meetings, whether as fellow teachers or learners themselves, it seems that they should be prepared at all times to articulate the college's view on this topic, whether it presents itself in conversation or underneath our feet.
The reality is that controversial conversation is a foundational aspect of Calvin's culture, so much so that our dialogue will only continue to flower when it's hosed.
Sincerely,
Michael Kelly '14
Calvin needs to learn how to truly love LGBT+ students
Dear Editor,
Oct. 11 is not a date many people outside of the LGBT+ community notice. This year, the internationally observed National Coming Out Day celebrated its 25th anniversary, a day commemorating the Second National March on Washington for Lesbian and Gay Rights.
In past years, the "You Are Loved" campaign at Calvin has not been clear in its explicit orientation toward the LGBT+ community, notably writing only "You Are Loved." I am completely aware that the LGBT+ conversation is a difficult and sensitive issue at Calvin and that the right of free speech is uncertain at a private institution. I also understand the rationale and need for providing context in light of a broader picture — the "You Are Loved" campaign comes in light of a church that has been and continues to be at times an unwelcoming, unsafe and unloving place for the LGBT+ community.
Citing official miscommunication as a reason for Calvin's censorship does not mitigate my own concerns over the ambiguous nature of Calvin's love toward LGBT+ students. Centering attention on Fridays at Calvin effectively ignores larger issues and the broader context of Calvin student life.
If a statement of unconditional love toward LGBT+ students needs to be framed by Calvin admissions for prospective students, it is questionable whether admissions is truly capable of representing a college that fully loves its entire student body — including the "small snippet" of Calvin that is part of the LGBT+ community.
Jordan E. Davis '13