Al-Shabaab should not be forgotten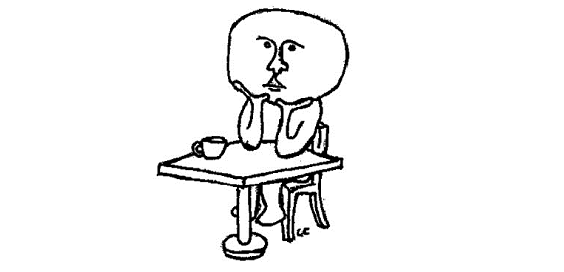 Hang on for a minute...we're trying to find some more stories you might like.
On Sept. 21, 2013, members of the Islamist group Al-Shabaab claimed the lives of 67 civilians and Kenyan soldiers and wounded 175 at the Westgate shopping mall in Nairobi. The Westgate mall massacre represents the most deadly effort from Al-Shabaab to date and experts are speculating whether Al-Shabaab intends and possesses the resources to launch an attack beyond East Africa. At present Al-Shabaab does not pose an immediate threat to the United States. However, American officials should still carefully monitor Al-Shabaab as the group represents the rapidly shifting face of global terrorism and continues to pose a threat to both East Africans and Americans abroad.
Had it not been for the Westgate mall massacre, Al-Shabaab may never have garnered media attention in the U.S. Al-Shabaab emerged in 2006 with the aim of taking control of Somalia and turning the country into a fundamentalist Islamic state. Although Al-Shabaab maintains holdings in many of Somalia's rural areas, the group was forced out of Somalia's capital of Mogadishu in 2011, Kismayo in 2012 and many of Somalia's towns and cities. In 2011 Kenyan and Ethiopian forces collaborated to prevent Al-Shabaab from expanding beyond Somalia's borders.
Al-Shabaab launched the Westgate mall massacre partly to exact vengeance on Kenya's involvement in preventing its expansion and partly to demonstrate its ongoing vitality. The exact size of Al-Shabaab's membership remains unknown, but one U.N. report estimates that the group does not number more than a few thousand.
Given Al-Shabaab's weakened position in its home country, primarily regional focus and limited membership, it may have seemed unlikely that Al-Shabaab would ever operate in a fashion that necessitated American attention. The Westgate mall massacre demonstrates two reasons why this is a faulty assumption.
For one, the Westgate mall massacre revealed that despite its recent defeats in its home territory and somewhat limited numbers, Al-Shabaab remains capable of launching effective strikes outside of Somalia. The Westgate mall massacre required reconnaissance, communication and strategic planning. Al-Shabaab potentially has the expertise needed to take on an even bigger target than the Westgate mall in the future.
Also, the Westgate mall massacre demonstrated Al-Shabaab's clearly anti-Western and increasingly international scope. The Westgate mall massacre certainly aimed at getting back at Kenyans, but it also showed Al-Shabaab's intentional targeting of Westerners. Al-Shabaab's recent alliance with al-Qaeda, a group whose claim to fame is its global terror operations against Western targets, suggests that Al-Shabaab may be gaining an interest in attacking more Western targets outside of Somalia.
Of course, Al-Shabaab and al-Qaeda's goals do not perfectly align. While both groups espouse a belief in the spread of an extreme version of Islamic fundamentalism, al-Qaeda has a much greater desire to spread its ideology internationally than does Al-Shabaab. It remains unlikely that Al-Shabaab will begin launching large overseas operations, but it is conceivable that Al-Shabaab could target more malls, supermarkets and embassies in East Africa due to their ties with Westerners.
Al-Shabaab could potentially use the U.S. and Europe as recruitment grounds for its organization as well. Only an extremely small percentage of Muslims will ever decide to become radical and move to Somalia to join a violent, Islamist organization such as Al-Shabaab, but Al-Shabaab only needs a small number of recruits to effectively bolster its forces. Over the past few years, the FBI has arrested a growing number of individuals connected to Al-Shabaab from cities around the country, including Minneapolis and Phoenix. That a group based in Somalia could extend its reach that far should strike U.S. officials as disturbing.
Reacting to Al-Shabaab with paranoia and fear would prove unhelpful to the U.S. Americans are currently in very little danger of experiencing an attack by the organization at home. But the U.S. should remain vigilant and partner with both the international community and Somalia's official government to strategize how to bring stability to Somalia and to prevent Al-Shabaab from attacking any further targets in East Africa or recruiting more individuals to its cause. If the U.S. neglects keeping track of Al-Shabaab, East Africa could become a haven for a very dangerous group.