Letters to the Editor – Sept. 20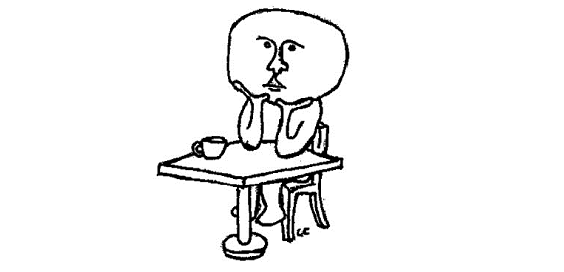 College ranking coverage unnecessary
Dear Editor,
Each year I cringe whenever the college rankings are released ("Calvin jumps in national liberal arts college rankings," "Princeton Review ranks Calvin No. 8 on LGBT-unfriendly list" and two additional articles in the Sept. 12, 2013 issue of Chimes). I am disappointed that Chimes chose to address them so extensively.
When was the last time a copy of US News and World Report appeared in your mailbox? During six months in 2008, publication of their print edition went from weekly to bi-weekly and later to "about once per month. In November 2010, the magazine moved to an online-only format. It now prints only "special issues" on college rankings and hospital and personal finance guides. Those publications, along with any advertising contained therein and at its website, are its primary source of revenue. Clearly the annual editions of rankings keep them in business and have done so for several years.
If, as you report, the Princeton Review hasn't surveyed Calvin students since December 2010, then none of their rankings of Calvin after 2011 are credible. Period.
In the future, I'd encourage Chimes to devote far less attention to Calvin's place in the annual college rankings or, better yet, ignore them altogether.
Dennis Holtrop '90
Berkeley, California
Making a difference after graduation
Dear Editor,
Seniors who are thinking about how to launch a career and make a difference in the world after graduation, here's a suggestion for your next step: apply now to serve in the Peace Corps.
As an alum of a small, private, liberal arts college in the Midwest, I know firsthand how Calvin will prepare you for international service. Beyond its relevant curriculum, international programming and service-minded culture, Calvin teaches you how to communicate, solve problems and work independently — skills I used to adapt to a new culture in Turkmenistan as a rural maternal health volunteer. My overseas community asked a lot of me: teach English, fix computers, help students get into college, prevent infectious illnesses. My undergrad years taught me how to be a lifelong learner and engaged member of my community. I banded together with my fellow students to make my college a better place, and I did the same overseas with my host country national co-workers, village community members, Peace Corps staff and fellow volunteers.
Peace Corps changed my life both personally and professionally, and it will do the same for you. We return home as true global citizens, armed with leadership, cross-cultural and language skills in demand in today's global job market. Serving in Peace Corps could also help you land a federal job; I now work for Peace Corps as a regional representative. You can even combine Peace Corps service with grad school to earn credit or receive financial assistance after you finish service.
Peace Corps accepts applications at any time, but seniors should apply by Sept. 30 for the best chance to be matched with assignments departing soon after graduation. To learn more, visit peacecorps.gov or attend an upcoming campus information session on Sept. 24 in the Student Senate Room from 12 p.m. to 1 p.m. or 4 p.m. to 5 p.m.
Kera Halvorson