Enrollment leadership team adds three members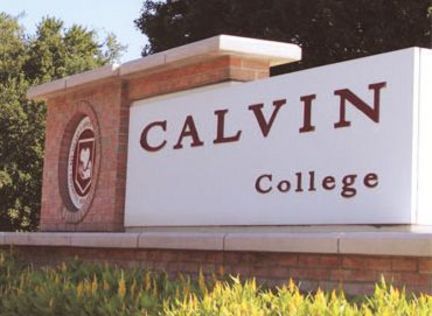 The senior leadership team (SLT) of the enrollment management division welcomed three new members this September: Tasha Cruz, associate director of college readiness; Nunana Nyomi, associate director of international admissions; and Tom Van Eck, associate director of enrollment research.
While these members are maintaining the same positions as before, the president's office added them to the SLT in order to offer more diverse representation in leadership and gain new perspectives on the issues that the enrollment management division faces.
All three of the new members agree that they will each bring an important and diverse outlook to the SLT.
"In the scene of enrollment, all of these voices are important to have," Cruz said. "They each interact with different demographics and situations."
Cruz herself is in charge of reaching out to and interacting with middle school and high school students. Cruz said she provides resources to "help students navigate the process more easily."
In the past, Cruz has worked for Entrada, a program in which racial and ethnic minority high school students take summer courses at Calvin.
Cruz said her close interactions with younger age groups enable her to offer new ideas about the enrollment process. She believes that the change will bring different voices to the table.
Nyomi works with international students and explains that the population is always growing, and agrees that this new leadership addition will benefit the SLT.
"Demographic trends are shifting," Nyomi said, "and as Calvin seeks to position itself in a sustainable manner for the future, it is important to consider the impact of key enrollment decisions on the audiences that are growing significantly."
Nyomi calls himself a "third-culture kid" and has lived in several different countries. Nyomi has also held a variety of different admissions roles. He believes his experience with different cultures will offer new diverse ideas.
Van Eck's roles are more research oriented.
"My primary duties involve coordinating enrollment reporting for the college, both internal and external reporting needs," Van Eck said.
Besides coordinating enrollment reporting, Van Eck also works with admissions and retention statistics and helps evaluate the enrollment division's programs and initiatives.
Van Eck said that the expansion will provide broader input to the decisions made by the college. He said his addition to the leadership team in particular will highlight the importance of "metrics and performance indicators."
Cruz said that ultimately, these changes will help reflect Calvin's dedication to diversity.
"In the scene of enrollment, all of these voices are important to have," Cruz said. She explained that because of this decision, Calvin College will do a better job of upholding its mission to represent every tribe and nation.