Calvin's athletic facilities highly-ranked by Princeton Review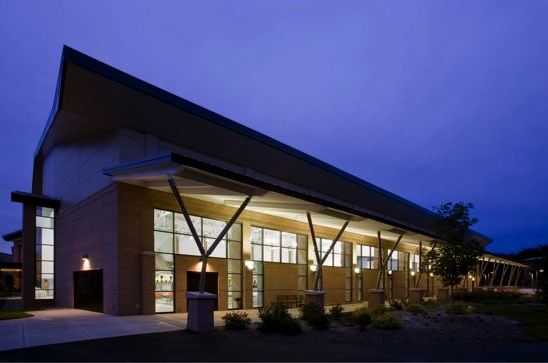 According to the 2013-2014 rankings released by the Princeton Review, Calvin's athletic facilities rank 19th in the nation, clearly due in large part to the state-of-the-art Spoelhof Fieldhouse Complex.
Built in 2009, the complex boasts some of the best facilities in Division III, as well as the nation. The 5,000-seat Van Noord arena is clearly among the best in the business for Division III basketball and volleyball, and the 80-foot climbing wall, new indoor track and tennis center and 18,000 square feet of weight and training room space certainly don't hurt the rankings.
Calvin also has access to an amazing pool facility: the Venema Aquatic Center puts the pools of many larger schools to shame with its Olympic-sized (50 meter) lanes and staggering 850,000-gallon capacity. The addition of this pool has been a big factor in Calvin's improved recruiting for swimming and diving.
This facility ranks among the best in the nation, so if not for its soccer, lacrosse and outdoor track facilities Calvin would be ranked even higher. These facilities were originally scheduled to be improved along with adding a football field, but the budget problems experienced by the college have put these plans on hold. Regardless, Calvin's athletic facilities are quite impressive for a school of our size.