Editorial: Four Things To Watch For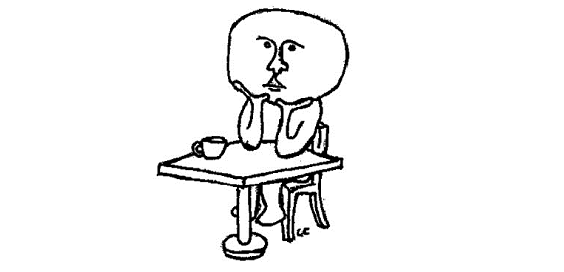 Hang on for a minute...we're trying to find some more stories you might like.
It's an exciting time to be a student at Calvin College. The place you'll be spending your next four years is at a crossroads, and this year is going to be a pivotal one.
We here at Chimes have our eye on four major issues this fall, and we'd like to give you the basics we think every Calvin student should know.
1. CALVIN'S BUDGET
The first thing on our radar is what Calvin is calling "prioritization" – basically, trying to decide what to cut from the budget. When President Le Roy came to Calvin last year, he found that Calvin is $115 million in debt, largely due to recent building projects and some investments that didn't return enough.
What's more is that Calvin was paying a $6.2 million debt service each year, but was spending that money from a separate fund: it wasn't worked into the main budget.
So last year, President Le Roy got the ball rolling on a bottom-up look at Calvin's entire budget, trying to make room to add that $6.2 million payment each year and deal with rising costs of healthcare. They made some progress on that last year, but we've still got cuts coming. Keep your eyes open for more stories as we learn what Calvin will have to eliminate.
2. NEW CORE?
If you met with an advisor over PASSPORT, it's no doubt you've heard about the core – a set of courses that everyone at Calvin needs to take to graduate. Right now, it sits at a whopping 74 credits – larger than most schools like us.
Calvin's been talking about downsizing the core for several years now, and as of this summer, they finally have a concrete plan on the table for discussion. As with most compromises, a lot of people aren't thrilled with the end result, so watch for some pretty substantial debate around the college over this.
3. THE STRATEGIC PLAN
So Calvin's strategic plan is pretty much just what it sounds like: it's a bunch of big picture goals with a list of tangible things we're doing to meet those goals.
The old strategic plan ends this year, so it's time for a new one. These documents, while confusing and sometimes pretty idea-heavy, are really important, because it will serve as a compass for major decision-making during the next five years or so.
Talks are already going on around the campus about forming it, and Le Roy hopes to have a strategic plan to the Board of Trustees in February.
4. FIRST-YEAR SEMINAR
One of the first classes you'll take here at Calvin is called First-Year Seminar. All of us upperclassmen took a class called "Prelude," but last year, Calvin threw out that idea and created the new class that you'll be taking.
So most of what you'll see in this course (the syllabus, the videos, some content) is all brand new. A lot of eyes – both faculty and students – are on this course to see what the major changes will be and what it accomplishes differently and better than the old class. We'd love to hear your thoughts on it: write us a letter to the editor to [email protected]
Well, there you have it. These are definitely not the only big things going on at Calvin this year, but they are really important. We'll be covering their progress every step of the way.
GOT THOUGHTS?
If you've got an opinion about any of these issues or the way we are covering them, write a letter to the editor to [email protected] You can also write an opinion article for us; just email it to us.