Music department chair dies after battle with cancer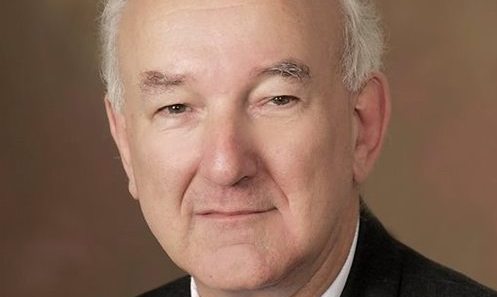 Professor Bert Polman, chair of the music department at Calvin, passed away around 7 a.m. Monday morning after an extended battle with cancer.
He had recently been admitted to hospice care after his cancer reoccurred.
"Although this news brings us great sorrow, we want to remember Dr. Bert with joy and gratitude in our hearts for his many years of service to Calvin College and for all that he has meant to each of us," the Calvin music department wrote on its Facebook page.
Polman taught at Redeemer University College in Ancaster, Ontario for 20 years before coming to Calvin in 2005, where he taught hymnology.
Polman was also a senior research fellow for the Calvin Institute of Christian Worship.
A short memorial service will be held Tuesday at 1 p.m.  in the Meeter Center. The funeral will be held Saturday at Plymouth Heights Christian Reformed Church in Grand Rapids, Mich.
Chimes will continue to update this article as more information becomes available.