Former gift planning director named vice president for finance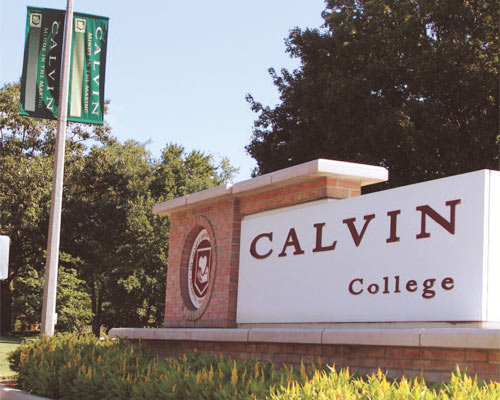 Calvin College appointed former gift planning director and acting chief financial officer Sally Vander Ploeg as vice president for administration and finance Tuesday.
Vander Ploeg began as acting chief financial officer and director of finance in December 2012, when Henry DeVries suddenly stepped down after the college's recent financial difficulties came to light.
Vander Ploeg has experience with Amway Corporation in international business and finance and is looking forward to continuing to work with Calvin through its financial difficulties.
"I am excited to lead a solid group of people who are already making great progress on setting Calvin on a financially sustainable track," Vander Ploeg said in a press release.
Vander Ploeg was chosen for the cabinet-level position after an "extensive national search" for a vice president of finance to engage with the strategic planning process. Vander Ploeg has been involved in cabinet meetings since DeVries departed.
"In a very short time Sally has distinguished herself as an effective servant leader, a quick study and a highly competent agent of change in the financial services office," said president Michael Le Roy in a press release.
The announcement comes shortly after the 2013-14 budget was approved, eliminating 22 staff and faculty positions and announcing a new health care plan.
Vander Ploeg will be charged with keeping Calvin financially sustainable in the face of mounting debt payments over the next years. She is away on a cabinet retreat and not immediately available for comment.
Calvin also will need to hire a new director of finance to the fill the position left open by Vander Ploeg.