Letters to the Editor: Mar. 29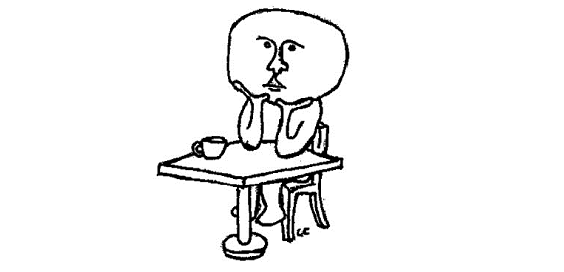 Hang on for a minute...we're trying to find some more stories you might like.
Dear Editor,
It's appropriate that the spiritual leaders on campus remind us about Jesus' command to forgive, but each person hurt by the financial troubles is on his or her own spiritual journey, and some may take a long time to forgive and others not so long.
It doesn't seem right to say to vulnerable employees, "Now it's time for you to forgive." The person who feels secure in his or her job may have an easier time forgiving than those who feel their jobs are far less secure.
And just to show that I admit I have a long way to go when it comes to forgiving in these current circumstances, and that I want to be a more forgiving person, I've signed up for the reading group that will spend April reading Lewis Smedes' book on forgiveness.
It's also appropriate that our spiritual leaders speak truth to power, just as the prophet Nathan did when he confronted King David.
Are those entrusted with guiding the spiritual life of this institution calling our former leaders (and current leaders, in the case of board and cabinet members) to account for risking the livelihoods of their employees and putting the college we love in financial jeopardy?
I think we can and should expect that to happen as workers at a Christian institution.
Kathy De Mey, Reference Librarian
____________________________________________________
Dear Editor,
Professor Crump is to be commended for articulating clearly the concerns and questions that have been circling in the minds of many of us.
My reaction to the news of the financial difficulty as it oozed incrementally to the public was: Why on earth was it necessary that our new president had to discover this problem?
Wasn't there anyone mature enough to make him aware of the problem earlier? I was embarrassed that such a thing could happen in our beloved Calvin.
Recently I have had some contact with my financial consultant and Calvin's financial problem surfaced in the conversation. He made comments concerning the importance of administrative structure.
When I mentioned that some believe the former president was a principal in the decisions made by the finance committee.  He was a bit startled by that. He indicated that of all the colleges and universities he serves the president is never on the finance committee.
When I mentioned that the college was now served by Goldman Sachs, he found that even more disturbing. Not so much because of that firm's recent unflattering history, but more because it is a brokerage.
Brokerages will try to assure clients that they have the client's interest at heart, and no doubt the do to an extent, but the truth of the matter is that brokerages must also have their own interests in mind. (Goldman Sachs' history is adequate proof of that.)
He was puzzled that other, more objective organizations such as those affiliated with an Accredited Investment Fiduciary Analyst had not been utilized.
I said I was disappointed that the principals had not been more straightforward to inform the college community how this all developed. His response was that in all probability they had been given legal counsel to say nothing. After all, we do live in a litigious society. I think I must agree.
Now, what is the next step? A crisis usually offers an opportunity. What is the opportunity this crisis offers? If we missed the opportunity to demonstrate in what manner we as a Christian college should have avoided the problem, let us not miss the opportunity to show that as a college we seek earnestly to be true to our mission and resolve the problem in a Christian manner.
I wish I could offer a concise and foolproof  formula. I do think the supporting community has the right to expect that the college will use all the resources available to it (the various faculty disciplines, the alumni, the owner — i.e., the CRC) to resolve this matter in a manner that is in harmony with the college's mission.
This problem may give us an opportunity for theological discussion. As mentioned above, there are obvious legal aspects. We as Christians may not ignore the legal dimensions of life. If I have read my Bible correctly, "the law is good" (Romans 7:16), but if I have understood the teaching of Jesus and Paul, we need more than the law.
How does this apply in this case? How must this be applied to the resolution of the problem? Using Crump's example of the "battered wife," what should the pastor who is ministering to the family have as his goal?  Ten years in prison?
Well, the wife would be safe. But I think most of us would hope that he would to have the husband submit to therapy, with the hope that there would yet be a happy family. Precisely, how does grace transcend law?
In any event let us pray that we may avoid indiscretions that are a discredit to the college!
Clarence Vos, '47
____________________________________________________
Dear Editor,
In reading the March 15 edition of Chimes, I was pleased to see an article covering the persecution of Christians occurring in Pakistan.
As a missionary kid who grew up in Pakistan, that nation is very dear to my heart and I was happy to see its issues getting some press apart from simply treating it as a terrorist factory.
Having said that, however, I was disappointed to notice a lack of research which led to the picture placed with the article. The picture was of an old church building located in Murree, Pakistan.
While that may seem appropriate given that the article was about conflicts between faiths in Pakistan, Murree is located approximately 270 miles from Lahore, the site of the riots the article was reporting on.
This would be the equivalent to posting a picture of Cleveland, Ohio, in an article about Grand Rapids. While not an enormous issue it is poor journalism and I hope that Chimes will double check its pictures next time.
Nate Brees, '14