Letters to the Editor: Nov. 16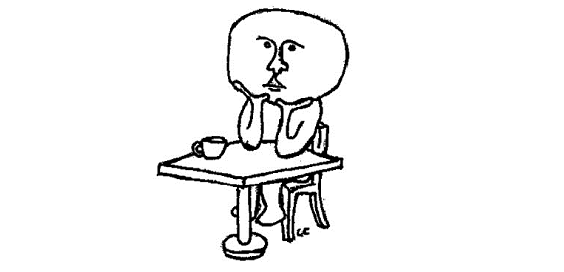 Hang on for a minute...we're trying to find some more stories you might like.
Student news needs redesign
Dear Editor,
I am writing about "Why you should read student news," by Catherine Kramer. The student mail is probably best described as the daily spam that piles my inbox. After the first few days of my college career when I was caught up in the college hype, I would diligently read everything that came to my student mail. However as the days slowly progress and the times spent on reading books and texts on screens prolong, the task of simply reading the headlines for the student mail became an incredibly arduous task. Judge me for my laziness but most college students are drowning in the ocean of reading assignments. When students are trying ever so hard to escape any more reading, the last thing they want is another standardized times new roman font or the equivalent headlines of upcoming events. I don't dare argue about the importance of the student news and Catherine has done an amazing job demonstrating the necessity of it, but I think the format of the mail could be more enticing. I suggest that the emails should have colors that enable the headlines to grab the eye's attention and also use different fonts to stylize. I believe student news should be different from the lackluster readings from school, and an effective way to do this is to make it more exciting.
Yechan Lim, '16
Efficacy of petition questionable
Dear Editor,
I read and signed the [LGBT change.org] petition. I had a friend that was considering attending Calvin, he was openly gay at his high school but hesitated often when he was enrolling because he was unsure of how people would react towards his sexual orientation. He ended up not attending Calvin, not necessarily because of his sexual orientation, but because of other reasons, but one of his reasons was he was unsure whether or not he would be welcomed into the community. Being a supporter of LGBT rights and people, I want them to feel welcomed into a community that is supposed to be a loving one, devoted to serving God. It makes me sad because, so far in my first semester here at Calvin I have felt welcomed despite where I've come from, and what I've been through. To see that a group of students is somewhat singled out because of their sexual preference makes me sad since we are supposed to be a loving community. However, I don't know what signing a petition will do to change the attitudes and positions of people towards LGBT students. I hope we can change our position but I do not count on it very much.
Cailtlin Smits, '16
Volleyball article captured spirit of game
Dear Editor,
I really enjoyed the article "Volleyball wins regional title in five-set thriller verse Wittenberg." I attended the game, and I thought the article gave a very accurate description of the atmosphere of the game. There was indeed tension to be felt in the area, due to the lead going back and forth between the two teams. Calvin pulled through, even though it never really felt like they hit their stride. I loved the quote by the head coach Amber Warners about being relentless, and I feel that they were. Calvin volleyball fought for every point, and they came through victorious in the end. Go Knights!
Lora Huizingh, '16
Operation Christmas Child concert a win-win
Dear Editor,
I am writing about last week's article, "Student senate looks to fulfill mission with Operation Christmas Child concert." I think that this is an amazing opportunity for Calvin students to get involved with not only our community, but with the world. Often, we tend to overlook those who are less fortunate than us and forget that there are many families who are unable to provide gifts for their children at Christmas. For many children, even the smallest gift can mean the world to them, and this is why I believe that Operation Christmas Child is a great cause. We live in a society that is so centered around material things, especially at Christmas times. By getting involved with Operation Christmas Child, we can begin to realize that the greatest gifts are not those that we can buy, but are those that are priceless. Also by involving Bennett in the cause, it will bring in many more students, as concerts at Calvin tend to be very popular entertainment events. The band will be able to get exposure, while also contributing to the Operation Christmas Child cause by having 50 percent of the proceeds donated to the cause. It is a win-win situation that many Calvin students will find appealing, as we love music and helping out our community.
Erin Frantz, '16
Obama ushers in American paradise
Dear Editor,
No people group should be more excited for the future and more specifically the next four years of Barack Obama than college students! We certainly have a lot going for us right now. Firstly we will be facing loads of new jobs, probably more than there are people to fill them, all with good salaries. Life will be good when we're all earning a lot more. Secondly we'll all have free health care. Nevermind that it's paid for by those rich snobs who make more than $250,000; they don't deserve their money anyway. 50, 60 percent tax rates are not nearly enough; if they make that much they should pay all of their income to the government. Obama's energy policies are surely going to make life easier as well. By 2025 we'll all have limitless free green energy, and we'll be able to drive all those stylish, roomy, electric cars; because they barely use any energy. And lastly, the social utopia. Not only will we have no guns or weapons for people to hurt each other with, but we will have freedom to live any way we want, regardless of anyone's spiritual opinions.
Scott Kamp, '13