Calvin band Mannhattan signs to record label
Pop-rock group Mannhattan, consisting of Calvin seniors Samuel Mann, Cory Greeno, Joseph Joel and Royce Lloyd, debuted their new album, Think Twice, this September.
When Chimes last covered the group, they were just beginning to spread out into the local scene with shows at the Ladies Literary Club and other local venues. Now, the band has signed to a record label and shows no signs of slowing down their climb to success.
"As with anything it's kind of a mixture of work and luck," said Mannhattan frontman Samuel Mann. After the Ladies Literary Club show last year, fellow student Mark Townsend, who works for and has connections with independent record label Prodigious Productions, sent a video of the band's performance to the company. Prodigious, based out of Pennsylvania, promptly reached out to Mannhattan to work out a deal.
Mann recounted, "After they reached out to us, we kind of looked at our timeline… Cory, the lead guitar player, and myself were both in D.C. for the spring… Through that time, we had a lot of back and forth planning and preparation for a… week-plus recording sesh (sic) in Pennsylvania."
Upon returning to Michigan and reuniting with the rest of the band after the spring semester, the group headed out to Pennsylvania to record the album, utilizing old-school recording techniques in the hopes of achieving a vintage rock feel for the album.
"We like recording things in the older way that music is recorded," said Mann. "The sound engineer… really did a good job of studying up on what it was like to record an analog rock-and-roll band. So much is solid-state and digital now. For us, the tube sound, the authentic drum sound, and a really true vocal sound is really important."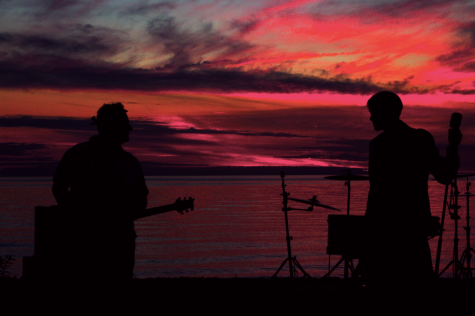 The band used a layered recording process for the album, starting with the drum tracks, which drummer Royce Lloyd played from memory, then laying down bass tracks, lead guitar and rhythm guitar before adding vocals auxiliary instruments such as synth and saxophone.
When asked what was next for Mannhattan now that they've released the album, Mann responded, "Right now we are kind of taking the CDs and essentially throwing them at everyone who will listen." The group is also reaching out to radio stations both locally and across the country in places like San Diego and Boston.
The group is also continuing to play locally, and next year they are planning a bigger tour.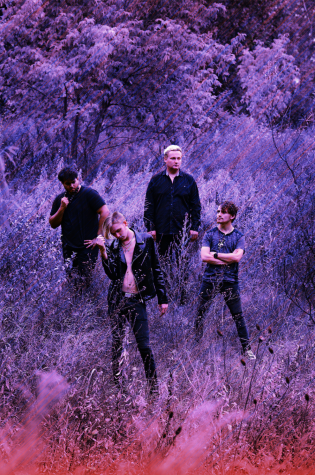 "We look at it this way. Prodigious is awesome. They've provided us a wonderful first step into kind of getting our foot in the music scene… We are all such diverse people and have a lot of different passions… We've got all different things down the road that we all want to do," said Mann about plans for the band after they graduate this academic year. "We'll take one year, and just throw ourselves into it… do a tour, play as much as we can, work on writing really quality music, new music, producing enough for maybe a second album." The hope is that this will lead to signing with a larger label or going on tour with a big-name band. "If that happens to be the case, then we will ride that out for whatever that looks like. If it's not the case, after a year, we'll look at it and reassess kind of where we're at."
"We figure at least we'll give it a year… We've had a good opportunity to come this far… and this is the one chance to give it a shot."
Think Twice is currently available on all mainstream music-streaming services.
View Comments (2)