Review: 'Call Me By Your Name'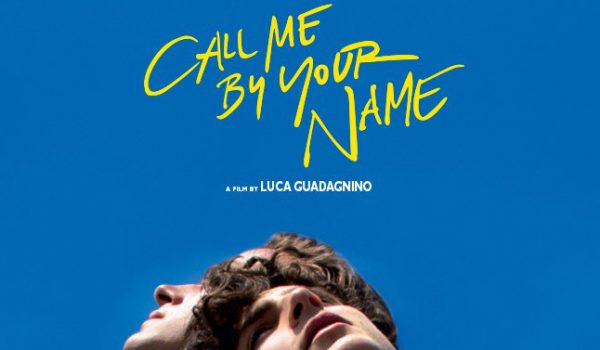 Recently nominated for the Academy Award for best picture, "Call Me By Your Name" is a stunning coming-of-age story about falling in and out of love for the first time.
Based on the 2007 novel by André Aciman, "Call Me By Your Name" centers on the life of Elio (Timotheé Chalamet), an intelligent, 17-year-old Jewish-American-Italian whose life is completely turned around at the arrival of Oliver (Armie Hammer) — a handsome, 24-year old American graduate student working and studying with Elio's father (Michael Stuhlbarg) for the summer.
As the film begins, Elio and Oliver's relationship develops slowly but steadily. At first, Elio is interested in Oliver in a curious way, but at times he finds his mannerisms irksome (for example, the way he casually says "Later" when he leaves the room). However, as time goes on, Elio's curiosity develops into a mixture of admiration and desire — a feeling Oliver reciprocates.
Although they both try to fill their time with the affections of other women, Elio and Oliver's mutual attraction toward each other becomes too strong to ignore. They enter into a relationship that is sensual, complex and deeply fulfilling in more than just a romantic sense.
Despite the significant difference in their ages, Elio and Oliver develop a rare understanding of each other that few get to experience. Despite only being a teenager, Elio is incredibly smart and evokes a sense of maturity that matches (or possibly even exceeds) Oliver's, allowing for an intense connection between them.
"Call Me By Your Name" is, in every sense, beautiful — not only in its setting, but also in the captivating story and impeccable acting.
The surroundings of the film, in and of itself, give off a romantic vibe. Set in the northern Italian countryside, the film shows off lush greenery, plump fruit, gorgeous architecture and misty swimming pools.
Yet, beyond the scenery, the most impactful part of the film is the development of Elio and Oliver's relationship. The film's significance lies in the fact that it portrays a homosexual relationship that is intensely romantic, sensual and intricate. Stories like these are valuable, because they are rarely seen on the big screen.
At the same time, there's a sense of relatability to the film, because it is ultimately about falling in love and getting your heart broken for the first time. Regardless of gender or sexual orientation, the feeling of falling in love is something that most people have the ability to experience, which makes this film so poignant.
The story is only complemented by the incredible acting that drives each character's development. Timotheé Chalamet delivers a superb performance as Elio, which earned him a nomination for best actor in a leading role at this year's Academy Awards. Chalamet captivates the audience with an impressive range of emotion that he can convey even without dialogue.
While Chalamet definitely shines in this film, Armie Hammer is equally as impressive, adding a deep complexity to Oliver's character while maintaining his boyish, American charm.
Perhaps the most poignant performance in this whole film is delivered by Michael Stuhlbarg, who plays Elio's kind-hearted and accepting father. Towards the end of the film, he delivers a moving monologue that essentially captures the heart of the story, leaving audiences affirmed and encouraged in the midst of his son's struggle.
With stunning visuals and a touching story (and, not to mention, a Sufjan Stevens-narrated soundtrack), "Call Me By Your Name" is one of the most moving films of the new year. Catch it at Celebration! Cinema Rivertown and Woodland.