Editorial: Changes at Chimes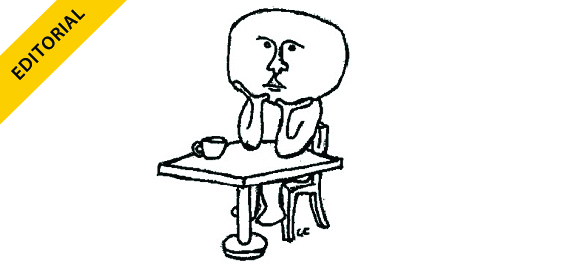 Chimes reassembled our staff this week, fresh from interim break and trips around the world, ready for another semester of writing and editing and keeping Calvin informed.
This spring, we're making a few changes to our publishing structure so we can cover stories more nimbly and produce better content both online and in print.
In the past, all our articles have appeared in print and on our website on Fridays, and then we shared articles on Facebook throughout the week. If a story came in from a writer on Monday, we'd hold it until Friday's print edition.
Now, though, we're going to prioritize prompt online publication. This means posting a story online as soon as it's been through the editing process rather than waiting until it's been printed. We'll then share it on Facebook and Twitter to let you know it's ready.
For example, this week's story about ReGathering was posted online on Wednesday. Under the previous system, it wouldn't have appeared until Friday after the print version came out.
We're also in the process of developing a weekly email newsletter that will link directly to the week's top stories, so stay tuned for that.
Our weekly print edition will still come out on Fridays, but with a few changes. It will be shorter — eight pages instead of 12 — and it will include the best, most interesting and most informative stories published that week, plus one or two new articles. And don't worry, we're keeping the sudoku.
The first print edition of the semester will come out next Friday, Feb. 9.
I'm excited about these changes, and I thank the rest of our staff for being willing and excited to adapt to them. I hope they provide our readers with better information and our staff with better, more useful experience.
And thank you, readers, for following and caring about our stories. We're making these changes to serve you better, and if you have any ideas for how we can do that, we'd love to hear them. Thoughts, questions and concerns are always welcome in the comment section of any article and by email at [email protected]
Have a great semester, and check back soon for more stories.
Leave a Comment