Editorial: many thank-yous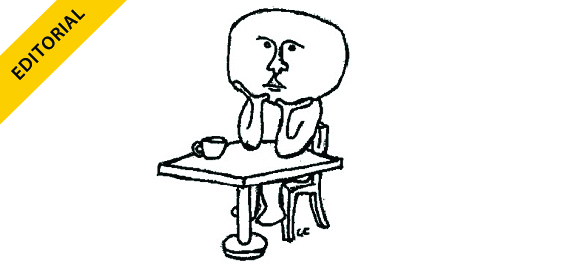 Thankfully, I still have a year before I need to do the required pre-graduation sappy editorial, so that's not what you're getting here. Instead, I want to offer a (non-exhaustive) list of people who have brought some kind of help, joy or inspiration to the Chimes office this year.
Thank you to the student publications committee for stepping into its new role with great aplomb, for trusting us to handle controversy and for wanting to see Chimes grow.
Thank you to Calvin's administration, especially Sarah Visser and President Le Roy, for understanding the importance of free student journalism.
Thank you to anyone who has sent in a correction or challenged one of our articles, whether by email, Facebook, word-of-mouth or Overheard at Calvin. We want to get things right, and sometimes we need your help to do that.
Thank you to all our professors who have given us extensions on papers we couldn't finish after being in the office (or attending a Donald Trump rally) until 3 a.m.
Thank you to our new friends at the Associated Collegiate Press, who showed us how to make real journalism happen at a small college paper.
Thank you to Stafford, our new printing company, for catching mistakes, answering stupid questions and bringing our PDFs to life.
Thank you to Meg McNamara at the Fish House, who has kept us well-caffeinated on many a late Wednesday night.
Thank you to our Chimes seniors: local editor Carolyn Muyskens, photo editor Claire Niemeier, campus co-editor Michael Lentz and sci-tech editor Sadie Burgher. All four of you have brought irreplaceable kinds of humor, wisdom, insight and enthusiasm to our office, and we wish you well.
And finally, thank you to Kathi Groenendyk, our fearless, tireless, selfless advisor. I'm not sure you knew what you were getting into when you agreed to advise Chimes, but we're grateful you stuck with us anyway.
I look forward to another year of telling stories that need to be told.
About the Writer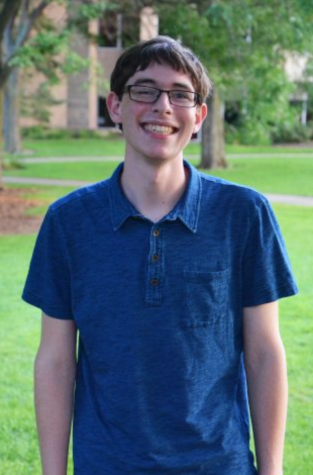 Josh Parks, Editor-in-Chief
Josh Parks is the Editor-in-Chief of Chimes this year after rising through the ranks as a copy editor, religion editor and then print editor. He's a...