New app provides resources to survivors of sexual assault
"One in five women and one in 16 men are sexually assaulted while in college," according to the National Sexual Violence Resource Center. Such statistics may seem unbelievable to some, but to survivors of sexual assault, they are all too real.
A recently released app brings us one step closer to supporting survivors and preventing future attacks.
Launched in July 2016, the app Reach Out Editions provides resources to college survivors of sexual assault.
Reach Out Editions "seeks to empower student survivors of sexual misconduct with information about their options for support both on- and off-campus," said Jack Zandi, one of the app's co-founders.
When students download the free app, they are invited to input the name of their college or university and are led to a menu page featuring "phases of care" such as campus resources, medical care, hotlines, reporting options, etc.
Each icon leads to pages of information customized to the college and surrounding city so that survivors of sexual assault can find help quickly. College administrators can customize the app and keep it up-to-date using a simple online form. According to Jack Zandi, "We've designed the app to be as relatable and accommodative [sic] for college students as possible by ensuring that users are anonymous, the information is campus-specific, and it's free."
Zandi and his business partners Billy Sadik-Khan, Racquel Giner and Zach Csillag graduated from college in 2014 and became deeply concerned as the epidemic of sexual assault on college campuses came to light. While hanging out at Jack's house one day, the four friends decided to do something to support survivors of sexual assault, with the ultimate goal of raising awareness and making college campuses safer.
They began to research the subject and examine college and university websites to find their policies for handling sexual assault and were disheartened to find very little there to help survivors. Most schools "either weren't addressing it or were handling it very poorly," said Zandi.   
After visiting a variety of college campuses and gathering feedback from students and staff, the team took the plunge, founded their company, Capptivation, Inc., and released Reach Out Editions in July 2016.
The team had no background in coding when they founded Capptivation, Inc. Sadik-Khan, Giner and Csillag studied economics/pre-med, psychology and sports science, respectively, but they were undeterred from their mission and hired coding partners based in Barbados.
As of now, Reach Out Editions is partnered with 130 American colleges and universities (Calvin isn't one of them yet) and continues to expand. Reach Out is currently available for 2,500 college campuses, but the United States has around 27,000 school districts — that's quite a few more students who could use support, said Jack Zandi.
The company plans to release a new version of the app specifically for high school and middle students, which will include resources for dealing with mental health issues, substance and alcohol abuse, eating disorders and more in addition to resources for sexual assault.
Reach Out Editions can be downloaded from either the iOS App Store or Google Play Store.
About the Writer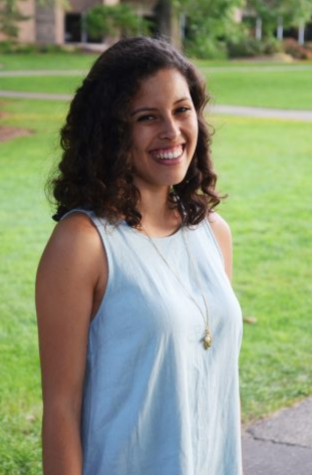 Sadie Burgher, Science and Technology Editor
Sadie Burgher is utterly tickled to be making her Chimes debut as the Science and Technology editor. She is a half-Ecuadorian native of Montgomery, Alabama,...