Lecture challenges Christians' meat consumption
The Animals and the Kingdom of God lecture series focused on the relationship between humans and "non-human" animals, a term coined by Dr. David L. Clough, author of and professor at the University of Chester, the final speaker for the series.
This year's event celebrated the 10th anniversary of the series, which was founded to promote scholarship and education on the treatment of animals as God's creatures, and, as professor of philosophy Matthew Halteman stated, "to bring the invisible beings out into the light."
Clough's lecture, "Eating Peaceably: Christianity and Veganism," addressed the relationship between Christianity and creation and the fair treatment of non-human animals.
Clough stressed that the Genesis creation did not include killing or harming animals. God's intended way of living, before sin entered the world, did not include eating or killing or eating animals, but rather living together in peace.
Clough noted the difference between the command "you may not kill animals for food" and the command as permission "you may not kill animals for food."
Christians have the choice as to whether they will choose to consume animals. Clough believes there is "real joy in living out this great permission."
A vegan diet does not mean a bland diet. Clough stated, "a vegan diet is not to give up feasting, but to feast on different food."
In addition, Clough advocated for veganism even if one is only concerned for the environment and human health.
If veganism seems like a big jump, Clough also encouraged starting small. He encouraged "flexible veganism." Christians are sinners and humanity is broken. There is no reason to expect Christian veganism to  be perfect.
With "flexible veganism" in mind, Clough encouraged individuals looking to switch to a vegan diet to start small and plan a path. He preached that it is better to start on some plan rather than not to embark at all.
Clough founded CreatureKind, a program dedicated to educating Christians on what the Bible says about the treatment of animals. CreatureKind hopes to encourage Christians to think about peaceable living through videos, reading, and dialogue.
"I don't think we can seriously claim to be respecting the lives of fellow creatures — or their creator — if we consume the meat of animals raised in intensive conditions with no regard for the ways that they flourish," stated Clough in an interview with Evangelicals for Social Action.
Clough concluded by challenging Calvin to be the first CreatureKind college in North America, and to begin to think deeply about ethical eating.
About the Contributor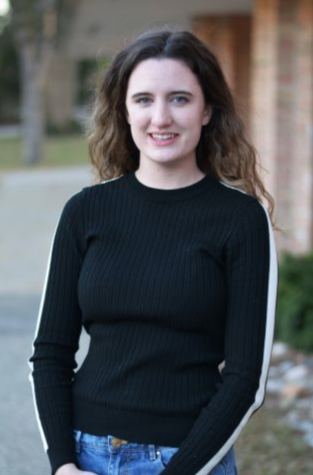 Julia McKee, Campus News Editor
Julia is a co-campus editor for the 2017 spring semester. She is a junior literature major and business minor, hoping to someday go into the book publishing...