New gallery focuses both on Jesus and Mary
After the Christmas season concludes, the liturgical church calendar slows to somber expectancy. Advent has passed, and Lent has not yet begun. "Ecce Homo: Behold the Man" and "Most Highly Favored: The Life of the Virgin Mary," two new exhibitions from the collection of Sandra Bowden, offer space to reflect on familiar — yet unfamiliar — Biblical scenes and figures.
"'Ecce Homo' … is the Latin phrase for 'behold the man,' when Christ was presented to the crowd for crucifixion. It's a smaller exhibition, but it deals primarily with imagery of Christ from a pretty wide range," said Joel Zwart, director of exhibitions at Calvin's Center Art Gallery.  
From an eighteenth-century painting "rescued from a burning church in South America" to a more modern interpretation by Salvador Dali, the pieces come from artists working in multiple mediums and multiple countries.
While the Christocentric nature of "Ecce Homo" may be familiar to much of the Calvin community, the gallery's larger collection, "Most Highly Favored," highlights the role of Mary, the mother of Christ.
"I think from being brought up in the Protestant tradition, Christ was the central figure in the Bible," said Zwart. "That's how I learned. It's important to do a show on Mary because I think it draws attention to the fact that women can play very important roles in history and Mary did so herself. … Doing a show like 'Ecce Homo' is not surprising here at Calvin, but doing a show like Mary is. It sort of seems a little more out of place and I think that's a good thing." /// take for front
"Most Highly Favored" features a diverse range of art from Asia, North America, South America, Africa and Europe. The exhibit juxtaposes Black Madonnas with Russian icons and Japanese Madonnas with Albrecht Dürer's "The Visitation."
"Our impression of what people look like is colored by the images that we've seen of them. A Eskimo woman doesn't fit into our notions of what Mary looks like because that doesn't fall within the way we've been taught to imagine Mary," Zwart explained. "[This area] show[s] you how other cultures have appropriated Mary for themselves. I think that's really important for places to do that, where Mary looks like them."
Hundreds of years after the Reformation and thousands of years after the Great Schism, the global church still struggles to discuss Mary with grace and understanding. Examining her role may be uncomfortable territory for many gallery visitors. Galleries like "Ecce Homo" unify viewers around Christ's sacrifice, while ones like "Most Highly Favored" invite them to engage diverse opinions.  
"We have to get to those areas where we're not always sort of validating things that we agree with. … That's what you're supposed to do in college, to be looking at and thinking about subject matter that necessarily isn't always [right]," said Zwart.
"I'm sure that we'll do shows here that are 'easy,' but I always like to find ways to bring in shows that push visitors to think a little bit more outside of their comfort zone."
The Center Art Gallery will host an opening reception for "Ecce Homo" and "Most Highly Favored" on Jan. 26 at 6 p.m. Sandra Bowden will give a gallery talk, discussing the exhibits' themes as well as the need for Christian involvement in the art world.
About the Contributor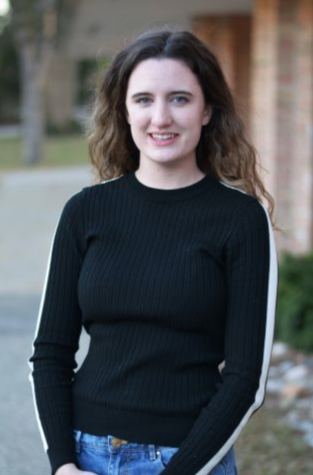 Julia McKee, Campus News Editor
Julia is a co-campus editor for the 2017 spring semester. She is a junior literature major and business minor, hoping to someday go into the book publishing...