Men's basketball coach Kevin Vande Streek gets 400th win
Hang on for a minute...we're trying to find some more stories you might like.
After a win over Trine University on January 4th, the Knights' men's basketball coach, Kevin Vande Streek, has won his 400th victory in his 21-year tenure at Calvin. Vande Streek has a long past with Calvin. He began coaching the Calvin men's basketball team in 1996. Since then, he has gone on to win eight MIAA championships. In 2000, Vande Streek added to his overall success by leading Calvin to its first NCAA III championship. With the addition of another two wins this past week, Kevin Vande Streek stands at 402-175 with the most wins in the men's basketball coach history.
The first half of the game against Triune was tense, but Calvin came out with a one point lead of 29-28. At the beginning of the second half, however, the Knights allowed the Thunders to score eight points within a short span of time. Calvin never regained the lead for most of the second half, but in the last five minutes, junior Mike Siegel and freshman Tony DeWitte both scored crucial three-pointers that helped close the gap.
With the score tied 62-62, Calvin's Tony Canonie successfully completed a layup to bring Calvin to the lead 64-62. However, after a timeout, the Thunders were able to tie the score again. With only eight seconds remaining, it seemed that the game would go into overtime. In the last few seconds, Canonie charged into the right side of Triune's defense, and successfully scored a layup, resulting in a win.
On the matter of the victory against Triune University and of his 400th win, Vande Streek said, "Well, I think the 400th win just means I've been here a long time and we've had a lot of really good players. You know, we're just trying to focus on the conference season. We're pretty excited to get going and just a nail-biter last night, went right to the end. We just made a couple more plays than they did."
"We have not had a lot of success scoring in the last two minutes of games," added Vande Streek. "But tonight we got the job done and I'm proud of our guys for that."
About the Writer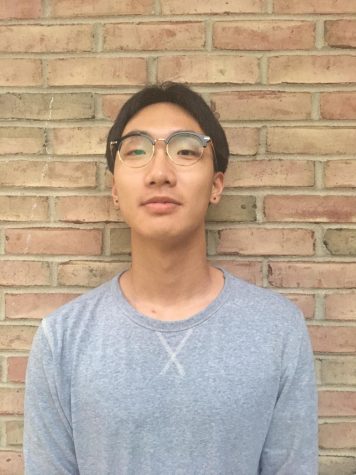 Purun Yeo, Sports Editor
Purun Yeo is the sports co-editor for Chimes 2017-2018. He is a sophomore from Cairo, Egypt, and is currently double majoring in international relations...