January Series (1/11): Gary Haugen
Hang on for a minute...we're trying to find some more stories you might like.
"Until All are Free: A Look at Slavery Today and the Church's Invitation to End It"
Gary Haugen, director of the International Justice Mission (IJM), began his January Series presentation on this past Wednesday with a story from his childhood. When he was eight, his Uncle Chuck invited him along for a day's work — moving heavy equipment, loading trucks, traveling home tired. His excitement and satisfaction on that day came from being given the "dignity of responsibility." This is the knowledge that there is important work to do and that it belongs to you.
In the same way as Haugen's Uncle Chuck, he explained, God grants us the "dignity of responsibility" by choosing to use us to accomplish goals God could easily do himself. And certain generations of Christians are given especially dramatic tasks, like starting a church in the first century, igniting a Reformation in the 16th or defeating totalitarianism in the 20th.
Today's "epic struggle of divine consequence," Haugen argues, is against slavery. There are 46 million people in slavery right now, more than ever before. Haugen clarified that this isn't "metaphorical slavery" — this is 46 million people who are owned by others and coerced to work for them, often through violence.
However, this is also the first time in history that slavery can be entirely defeated. It is against the law in every country. The hotbeds of slavery are places in which these laws are simply not enforced. The "vaccine" for slavery, IJM has discovered, consists of better law enforcement and excellent care for survivors of trafficking.
In three Filipino cities, IJM has helped law enforcement reduce child sex trafficking by around 80 percent. This progress can happen quickly because "slave owners are not brave people." Once there is any possibility of getting caught, many criminals simply stop.
Haugen described a historical pattern in which God gives the rulers of the earth responsibility to restrain evil. When this doesn't happen and governments allow things like slavery, God raises up prophets to "sound the alarm." This happened dramatically in the abolition movements of the 19th century, but since then, Haugen said, the church has been asleep. But it has awoken against slavery before, and Haugen believes that "God is preparing to do this for the last time."
Haugen encouraged audience members to wake up their own churches by participating in IJM's Freedom Sunday on Sept. 4. More opportunities to get involved in IJM's work can be found on their website, www.ijm.org.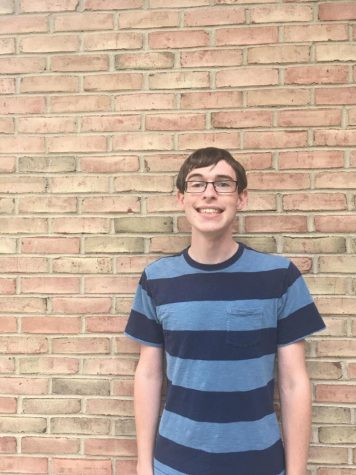 Josh Parks, Editor-in-Chief
Josh is the editor-in-chief of Chimes for 2017-2018. He's a senior from Holland, Mich., studying English literature and violin performance, and this...