Sunday library debate continues through petition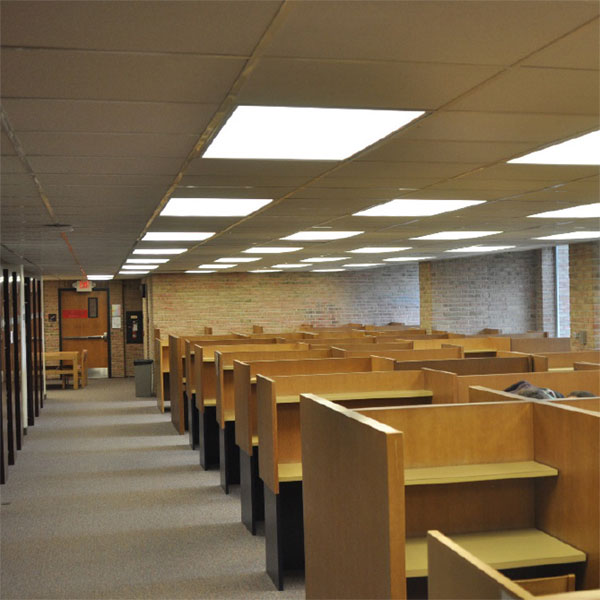 The issue of the library being open on Sundays is not a new one to Calvin: for decades, the Calvin community has been discussing the issue, and unsurprisingly the issue was brought to student senate again this year.
Student senate began their work on the library issue by going to the student body to get their opinion. Senate brought a petition to students, and one-third of the student body signed the petition stating that they wanted to have more conversation about the issue.
Based on the results of the petition, senate has been working to open the library during exam weeks this year. But as they began working on their proposal, they realized a larger problem.
Student Body President Bill Warners said, "We came to the conclusion that this entire discussion actually isn't about the library. The library is just a symptom of that discussion. The real conversation is about Sabbath policy."
While Calvin College encourages its students to practice Sabbath, Calvin itself does not have a consistent policy about its practice of the Sabbath.
Those who oppose the opening of the library on Sundays often claim that it would be unfair for student workers in the library who would not be able to practice Sabbath on Sundays. However, there are already plenty of student workers working on Sundays. Both Commons Dining Hall and the Fieldhouse are open on Sundays and have student workers, in addition to students working for campus safety or the cleaning crew on Sundays.
Senate noticed that some people oppose the library being open on Sundays while there are other buildings on campus that are open. As one senate member joked, "How is it more holy for me to go rock climbing on a Sunday than it is for me to check out a book?"
The real problem is that Calvin does not have a consistent policy regarding the Sabbath. Senate is currently working with Calvin's administration to develop a consistent policy about building usage on the Sabbath that still honors Calvin's commitment to the practice of the Sabbath.
For now, Senate has submitted a proposal to the administration for three spaces to be open on Sundays as study spaces — Johnny's, the DeVos Communication Center lobby and the Spoelhof Cafe. Senate chose these three spaces because they are common spaces able to be used by all students, they don't need staff to operate them and they can have limited access by ID cards.
Calvin encourages students to rest on Sundays, but the reality is that many students choose to use Sundays as a time to study. Senate hopes to open spaces for students that may not have easy access to off-campus study spaces, such as international students, out-of-state students and students who are accessibility challenged. By doing so, Calvin will be able to provide the needed resources for all students.
Warners said, "We thought a way of embracing inclusion was revitalizing space."
While there will continue to be discussion about the fate of the library on Sundays, the administration is taking steps towards creating a consistent policy regarding the Sabbath that can inform how the college approaches issues regarding Sundays.  
About the Contributor
Katie Ulrich, On-Call Writer
Katie is an on-call writer for Chimes who is studying strategic communication and international development studies. She is a senior from Harrisburg, Penn.,...