Todd Dornbos on the center for student success
Last week, Chimes published an article that addressed the new center for student success. Previously known as academic services, the new center is branching out to cover more areas where students may need assistance. No longer is academic success the department's main service, but rather student success as a whole.
Chimes had the opportunity to sit down with one of the many people involved, Todd Dornbos, director of retention, associate dean for curriculum and planning and the director of first-year initiative. Dornbos was able to offer more information regarding the switch and the reasons behind it.
"The center for student success was recently re-launched in an effort to better coordinate student support and care across the campus," stated Dornbos. "While the department has been a resource to many students for years, primarily providing academic support, the team is now commissioned to take a more active role in ensuring holistic support for students as and when they need it."
The center for student success should also provide a level of convenience for students. "The center for student success is well positioned to take the lead on making sure students are appropriately connected to these important resources and departments," stated Dornbos.
The re-launch was a long, well-thought process. Calvin College officials planned accordingly for this switch.
"Over the past year, the college developed a comprehensive student retention plan, with a goal of making sure that students are well supported and well equipped to succeed," Dornbos explained. "One outcome of this project was a new model for 'coordinated student care,' which attempted to improve communication between all student support staff and provide all care providers with the information they need to provide more holistic support to students. So, beginning last spring, we started to think about how we would structure this model."
It was only after this planning that the Calvin officials realized academic services was the most appropriate department to take the lead on their ideas.
"To get there, we spent some time learning about what other schools are doing but also rethinking how what we currently are doing could be done more efficiently, and without passing on additional costs to the students," Dornbos stated. "With respect to the final brand, the folks in communications and marketing helped us determine the new name."
When discussing hopes and goals for the center, Dornbos stated, "I think the primary goal is to help more students find success at Calvin, and to connect them to all the resources they need to thrive."
"While success certainly means different things to different students," continued Dorbos. "We hope that the center will become the place where any student can feel comfortable finding the assistance that that they need to meet their educational goals."
The Center for Student Success is located in the Spoelhof Center, room 360.
About the Writer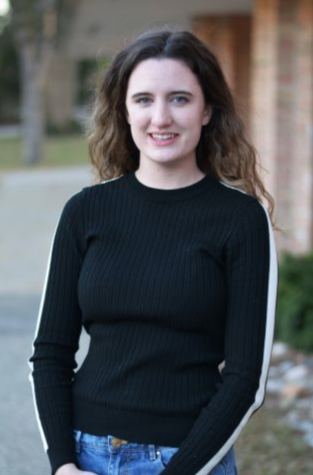 Julia McKee, Campus News Editor
Julia is a co-campus editor for the 2017 spring semester. She is a junior literature major and business minor, hoping to someday go into the book publishing...