Academic services re-launches as center for student success
In the past, academic services at Calvin College has delivered helpful services to the student body such as the tutoring program, which gives students who are struggling with a certain subject one-on-one help, and the coaching program, which aids students in organizational skills and positive study habits.
Academic services also provides information for students who may have questions regarding GPAs, auditing classes, registration, overlapping qualifications and more.
Over the course of many years, Todd Dornbos, director of student retention and first year initiatives, has studied first-year students and their success rates. Calvin has implemented the best practices they've found to keep retention rates high, but it determined that these were spread too thin across numerous departments.
"Student support staff have worked well together for years, across various departments and programs, but we didn't have the systems in place to coordinate our work," Dornbos told Calvin News and Stories.
In order to unify this work, academic services has relaunched as the center for student success. This is meant to coordinate student care and give students more support under one service instead of having to go to many different departments.
The center for student success will allow staff and faculty members to be aware of other staff's involvement in a student's journey. This cohesive program will make the most of Calvin's resources and allow students to receive the best help they can get from multiple departments all through the center for student success.
The center for student success team is also hoping to catch student's struggles before he or she needs to ask. With more faculty and staff involved in the program, it is their hope that student needs will be helped sooner than in the past.
Calvin is not the only school implementing a center for student success. Colleges and universities all over the United States have implemented this program as well, including Cornerstone University, Western Michigan University and the University of San Diego.
The new center for student success is not the only way Calvin is attempting to keep retention rates high. They are also investing in developing faculty and researching the effectiveness of first-year retention initiatives.
"We are all on the same team," said Dornbos. "And now that we are supporting that idea structurally, we can share best practices with each other, better consult with one another, and work more effectively across the administrative boundaries, which in the end provides a better experience for students."
About the Contributor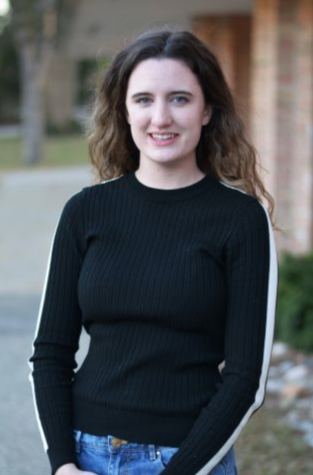 Julia McKee, Campus News Editor
Julia is a co-campus editor for the 2017 spring semester. She is a junior literature major and business minor, hoping to someday go into the book publishing...