Q&A with men's soccer MIAA Offensive Player of the Week Isky Van Doorne
Isky Van Doorne, a senior midfielder playing for Calvin College's men's soccer team, was named MIAA's Offensive Player of the Week. Isky comes from Calgary, Alberta, and has been crucial to Calvin's successes over Hope, Kalamazoo and Olivet this past week. Van Doorne scored two goals last Tuesday against Hope, and scored a third goal against Kalamazoo. Van Doorne has scored a total of five goals and has two assists so far this season, still promising to contribute to the team. Currently the Knights men's soccer team are ranked 25th nationally, and continue to look promising.
Q: How do you feel about being named Offensive Player of the Week?
A: Always a great feeling when one of us gets the honor. It's nice to see the teams hard work paying off. I know it sounds cheesy but it would be impossible for me to have won it without the hard work and beautiful passes from my teammates.
Q: What is your goals for this year, short-term and long-term?
A: Our short-term goals are to win the remaining of our MIAA games and win another conference title for Calvin. Long-term we're looking to make a good run into the national tournament and continue to build as a program.
Q: How and when did you start playing soccer?
A: I started playing soccer back when I was about 3 years old. My dad has played his entire life and still plays at age 63 so he's been and huge inspiration and mentor for me.
Q: Who is your favorite soccer player, and why?
A: My favourite soccer player is David Beckham. I've followed him since I was a little boy. He was always such a joy to watch and he's the reason why I am so passionate about the game.

Q: What are some lessons you've learned on your journey as a soccer player?
A: Man, I've learned just about everything through the game of soccer. So many life lessons. One of the most important things I've learned is how it's not always about me. I have to do in life everything to my best ability to benefit others and in this case to benefit the team.
About the Contributor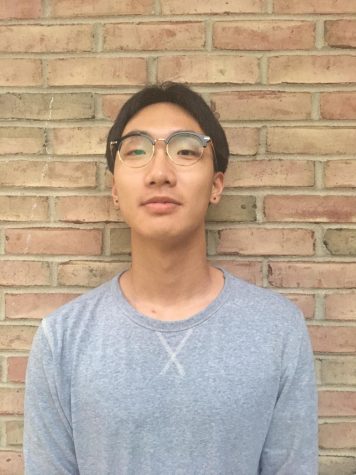 Purun Yeo, Sports Editor
Purun Yeo is the sports co-editor for Chimes 2017-2018. He is a sophomore from Cairo, Egypt, and is currently double majoring in international relations...