No. 1 women's volleyball overwhelms Olivet, 3-0
On Oct. 4, Calvin College women's volleyball team crushed Olivet College women's volleyball team with the set score of 3-0.
The women's volleyball team has yet to lose a set this season, going strong with a 14-0 overall record. The Knights dominated the first two matches, recording six service aces in the first match alone, which ended quickly with a score of 25-12. The second match ended in a similar fashion, with the Knights never giving up the lead to the Comets. The score of the second match was 25-11.
In the third match, Olivet challenged Calvin's control of the game. Both teams held the lead during the game for only a short while, continuously giving and taking a few points. The match ended with the score of 25-22, the closest of all three.
Calvin's Laura Danhoff led the entire set with 13 kills during the three matches. She also scored with three blocks. Calvin's Kristen Vyletel scored six service aces during the set, pushing the Knights to victory.
This game was the Knight's 79th victory against the Comets, with an all-time record of 79-2 for Calvin. The women's volleyball team will play again this Friday, Oct. 7.
About the Contributor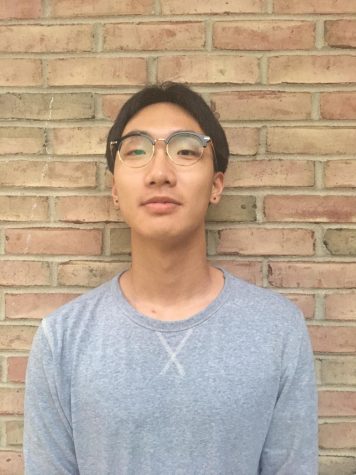 Purun Yeo, Sports Editor
Purun Yeo is the sports co-editor for Chimes 2017-2018. He is a sophomore from Cairo, Egypt, and is currently double majoring in international relations...