Clothesline Campaign gives voice for gender issues
The student organization Gender Equality Now puts on various events throughout the year; their most recent event, the "Clothesline Campaign" aimed for students to be able to interact and use a platform to express feelings and sentiments towards gender inequality.
If you happened to pass through Commons Lawn earlier this Tuesday, you may have noticed two rows of shirts strung up near the science building. If you walked up close, you would be able to see various phrases written all over the T-shirts.
The scene began with empty lines between trees, and throughout the day people walking by were encouraged to take a few minutes to write their feelings on issues surrounding gender. Some students shared their own experiences with gender inequality. A couple examples were, "Trans women are women" and, "Stop blaming people for their emotions, we all have emotions."
The unique thing about the Clothes Campaign is that students were encouraged to have their voice heard anonymously, while still accomplishing the goal of raising awareness over the issues most important to them.
In turn, those who passed by, whether they wrote on a t-shirt or not, were able to read the words and listen to the experiences of others.
Sophomore Eleanor Vander Ark, a leader for Gender Equality Now, provided insight for the event and its impact on Calvin's campus.
"[The Clothesline Campaign] raises awareness and provides a space for people to be open and break the silence surrounding these issues," said Vander Ark. "Calvin students can read and experience these messages."
The event aligns exactly with Gender Equality Now's description on Calvin's website, which says that the student org "creates a safe space for men and women of Calvin to join together in order to take action and pursue gender justice and equality.. ."
The clotheslines hung for a few hours, but the possible impact of the words written on them may last much longer.
"It's really powerful to see all of these things that matter to people because they're writing it," said Vander Ark. "It's empowering to have your experiences validated, and to provide a space for other people's experiences to be validated as well."
About the Contributor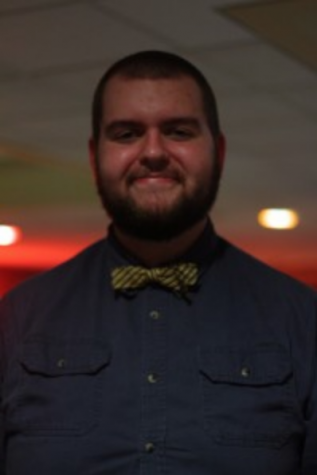 Mark Peless, Online Editor
Mark is the online editor this year, which means that he has control of everything that goes on the Internet. Last year he was the sports editor, so his...