iOS 10 renders some Apple devices temporarily useless
On Sept. 13, Apple experienced a huge release, with both iOS 10 and macOS Sierra becoming available for download.  
During the first hour of the release, a number of users experienced temporarily bricked devices while rushing to download iOS 10. The majority of those who encountered bricking had tried downloading iOS 10 wirelessly and were prompted to plug their devices into computers. Connecting to iTunes via computers restored the function of most devices, although many users who failed to backup their devices before installing iOS 10 suffered data losses. Hundreds of disgruntled users took to social media to complain about the bricking issue. Apple's Twitter account was inundated.
In response to the technological glitches, Apple stated, "We experienced a brief issue with the software update process, affecting a small number of users during the first hour of availability. The problem was quickly resolved and we apologize to those customers." Apple Support recommends downloading the software via iTunes, and reminds users to backup their devices before beginning the upgrade.
Earlier this year, hundreds of iPad users experienced similar bricking while trying to download iOS 9.3.2 for the 9.7 inch iPad Pro, and unfortunately, the suggested fix of plugging the the devices into computers failed to restore many iPads. Apple ultimately pulled the software and is still working on a new upgrade.  
iOS 10 is only compatible with models later than the iPhone 5, and has many new, exciting features. Among them is a "much smarter Siri," whose new capacities include "writing your messages, doing image searches and transcribing voicemails," according to the Telegraph. An app called HomeKit gives users remote control over lights, garage doors, fans, locks, humidifiers, doorbells, cameras and other parts of their homes. The Maps app is also far sharper than it once was — it can "check your calendar for places you're meant to be going, and has a better search function for amenities close to you," and can keep track of where you parked your car, according to the Telegraph.    
Furthermore, iOS 10 finally allows users to delete the standard Apple apps such as Stocks, Voice Memos, Tips and Weather. The upgrade also provides users with more than a hundred new and redesigned emoji characters, including more family and gender options. An especially notable and controversial change to the emoji keyboard is Apple's replacement of the pistol emoji with a water gun, to affirm concerns about rising gun violence in the United States and worldwide.
About the Writer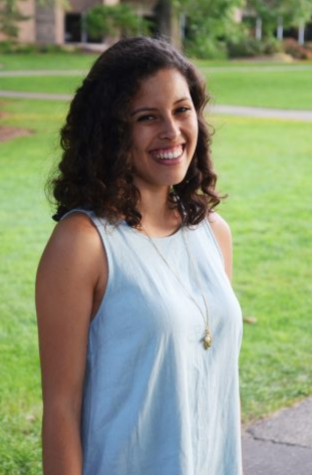 Sadie Burgher, Science and Technology Editor
Sadie Burgher is utterly tickled to be making her Chimes debut as the Science and Technology editor. She is a half-Ecuadorian native of Montgomery, Alabama,...