New student IDs accompanied by new system
Returning Calvin students may be used to renewing their student IDs for various reasons. Whether it splits in half, wears to the point of no return or is lost, the reasons for getting a new student ID have mostly been unique to an individual student's needs — until now.
Beginning with the 2016-2017 school year, students will find that the need for a new student ID is necessary despite the condition of their current card. After a flurry of emails and Student News updates, Calvin's masses have been asked to turn in their current IDs for a new one. These new IDs will serve a much greater purpose in the form of technical progression which will enhance and impact resources for every student on campus.
Since 1995, students have gained access to buildings and dorms on campus via a card-swiping system. If one needed to get into a dorm, all they had to do was swipe their card and a green light would turn on, opening the door. If a building was locked, a student worker would need to swipe their card and type in a four digit code to access the locked building. There were many problems that arose from such a system. According to Bill Corner, the director of campus safety, these included problems ranging from a lack of durability with the card to excessive costs with the card's manufacturer.
"It's old technology," said Corner. "A swipe card is old technology. It's not as secure, it's not as reliable […] Given the age of the old system, we identified a few years ago [the need] for a replacement for it."
In come the new IDs and a new access control system. , Calvin's new IDs will be scannable wherever the new access control system is installed. This is important to note because the system will be integrated in stages, meaning that some buildings will have it before others. The first stage of implementation includes Hiemenga Hall, the library, Spoelhof Center and the Science Building. Once implemented, a student wishing to access a locked building will need only to put their card in front of the prox reader and enter their four digit code when the card reader begins to blink from red to green.
Bothand new student ID cards have magnetic strips that can still be swiped at any location on campus, giving the system time to be added in stages. The prospect of a new system could make students eager to access its features as soon as possible. What this new system will eliminate is the need for keys to access buildings. The system of locking and unlocking buildings on campus with keys has not been cost effective and is time consuming. With the new system, academic buildings will unlock automatically at 7:30 a.m. Monday through Friday. They will automatically lock at 10 p.m. Monday through Thursday and at 8 p.m. on Fridays. For Saturdays, academic buildings will unlock at 8 a.m. and lock at 5 p.m. As usual, unless there is a specific event, buildings will be locked on Sundays. Barring the loss of power or some other unseen catastrophe, this will give students strict time guidelines and ease the labor of all Calvin workers.
These time periods of locking and unlocking do not impede the access of those that need it. As such, the cards themselves have times during which they will and will not work. New ID cards can be used to access academic buildings from 7 a.m. to 1 a.m., Monday through Friday. The time for card access on Saturdays will be 7 a.m. to 8 p.m.
The greatest obstacle that the system is facing right now are the growing pains that come from consumers learning the new product. Some are unaware of the combination of having your card read and entering your four digit code. Campus Safety would like to stress the process of the new system, which is as follows: a green light means the building is unlocked, a red light means that it is locked. When it is red, you need to put your card in front of the reader until the light starts flashing, and then enter your four digit code on the PIN pad. If it after hours for a particular building but access is necessary, contact Campus Safety dispatch and someone will be sent to help.
"There are lots of possibilities here that we didn't have previously with the old system," said Corner. "So once we get it up and running I think people will be pleased with it."
About the Writer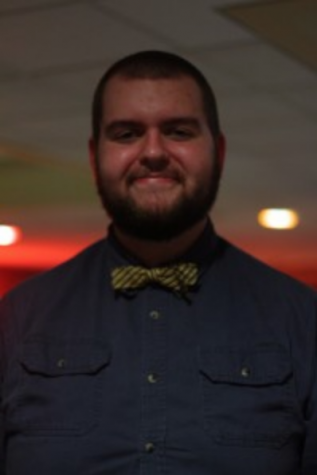 Mark Peless, Online Editor
Mark is the online editor this year, which means that he has control of everything that goes on the Internet. Last year he was the sports editor, so his...